Swiss Re suggests candidates for board of directors | Insurance Business UK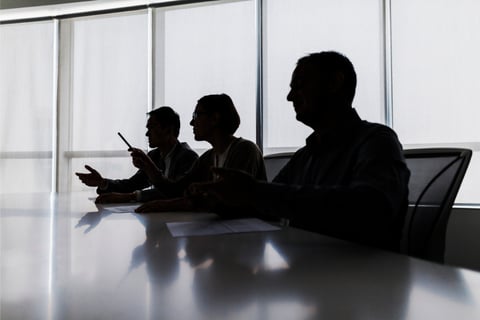 Swiss Re has announced that its board of directors will nominate Vanessa Lau and Pia Tischhauser for election as new board members at its annual general meeting of shareholders on April 12. Current board members Renato Fassbind and Susan L. Wagner will not stand for reelection, the company said.
Lau is the group chief financial officer for Hong Kong Exchanges and Clearing Limited (HKEX). Prior to joining HKEX, she served as vice president and senior research analyst at Sanford C. Bernstein. Lau has also served as chief financial officer of Alcoa's Global Rolled Products Group and as an associate principal at McKinsey & Company in Hong Kong. She began her career at PricewaterhouseCoopers UK.
Tischhauser served on the executive committee of Boston Consulting Group (BCG) from 2016 to 2021. From 2015 to 2021, she also served as global leader of BCG's insurance practice. In that role, she tripled the company's client footprint with global and mid-sized insurers. Prior to that, Tischhauser led the global commercial insurance and reinsurance business in BCG's insurance practice. She was responsible for the development and buildout of the company's insurance business in Switzerland and the UK.
"We are delighted to attract two outstanding professionals for election to our board of directors," said Sergio P. Ermotti, chairman of the Swiss Re board of directors. "Vanessa Lau and Pia Tischhauser bring strong expertise in financial services and proven strategic skills."
Fassbind, who will not stand for reelection, is currently the vice chairman and lead independent director of Swiss Re's board. He chairs the Audit Committee and is a member of the Governance and Nomination Committee and the Compensation Committee. He has served on the board since 2011 and will reach the 12-year tenure limit at the 2023 annual general meeting.
Wagner, who is also stepping down, has served on Swiss Re's board for nine years. She chairs the Investment Committee and is a member of the Governance and Nomination Committee. Wagner also served for many years on the Finance and Risk Committee.
"On behalf of my colleagues, I would like to thank Sue and Renato for their great dedication and commitment to Swiss Re over many years," Ermotti said. "They both contributed strongly to our company's strategic development. Their guidance and governance expertise will be thoroughly missed. We wish them all the best for the future."
Swiss Re also recently announced that its group chief investment officer, Guido Fürer, will retire in March after 25 years with the company.
Have something to say about this story? Sound off in the comments below.