Where does M&A activity stand going into 2022? – Report | Insurance Business UK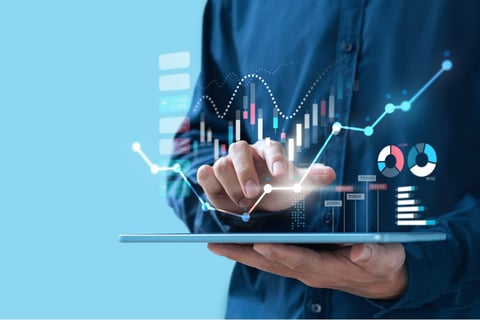 Increased deal activity and the use of M&A insurance has led to a record rise in the number of notifications, according to a new report by Howden M&A, an international M&A insurance broker. However, the COVID-19 outbreak did not result in a surge in the volume of claims or the number of coronavirus-related break events that had initially been anticipated.
According to the report, "large cap" transactions (those with an enterprise value of at least €1 billion, or about £0.85 billion) attract a higher notification rate than smaller deals, with notifications in the large cap deal class rising from 18.5% to 21% between 2019 and 2020/21. Notifications as a percentage across all deals over the period between 2015 and 2021 stand at 12%, the report said.
Notifications are also being made later than in previous years. Howden's 2020 Claims Report found that 90% of notifications were made within the first 18 months of policy inception, compared to 62% for the 2020-21 reporting period, with the proportion of claims notified after 18 months rising from 10% to 38%. This may be driven by the insurance market offering longer warranty periods, giving policyholders more time to uncover issues. Howden M&A also reported a rise in tax claims, which typically benefit from longer warranty periods.
Material contracts and financial statements continued to be two of the most commonly notified warranty breaches, according to Howden. However, the report revealed a significant increase in notifications relating to compliance and laws warranties, with the rate of these notifications spiking from 3% in 2020 to 18.4% this year.
Howden's data showed that 74% of claims resolved positively (57% resulting in a payment and 17% eroding the retention, where the quantum did not exceed the policy retention). The number of notifications validly declined has increased from 13% to 26%, likely driven by insureds' increased willingness to notify insurers on a precautionary basis.
Outlook for 2022
Howden M&A projected the following trends for next year:
An increase in the absolute number of notifications
Pricing adjustments, with disproportionate impact among those sectors with historically higher loss ratios
M&A claims beyond W&I insurance
Increasing claim severity
"2021 has been an unprecedented year for M&A insurance claims activity," said Drew Wardrope, managing director at Howden M&A. "The COVID-19 pandemic may not have brought about the influx of claims or breach events expected. However, the increased deal activity and the use of M&A insurance has led to an increase in the number of claims notifications. Price adjustments are therefore inevitable, particularly at sector level."
"Looking ahead, the absolute number of notifications will continue to increase, especially on policies covering known issues," said Anna Robinson, head of claims and advocacy at Howden M&A. "At Howden M&A, we have witnessed a year-on-year increase in deal flow and placed more policies than ever before, with these transactions translating into a record number of notifications. In response to an increase in notifications, we are looking forward to growing our claims team to ensure our clients continue to receive high-quality, diligent and timely advice."