Zurich UK doubles apprenticeship places for 2021 | Insurance Business UK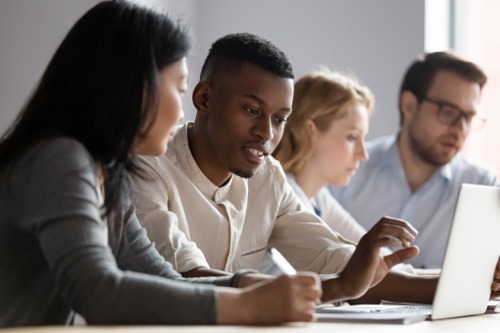 Zurich UK is doubling the number of apprenticeship places it has for this year, in an effort to nurture "emerging, diverse young talent."
The insurer is doubling its apprenticeship places from 15 in 2020 to 30 in 2021; the apprenticeship posts last from 18 months to three years. Apprenticeships are open to applicants of all ages, with school leavers and recent graduates actively encouraged to secure places in order to start a career in insurance.
In addition to doubling apprenticeship places, Zurich UK is also partnering with BYP Network, a network dedicated to connecting young black professionals with career opportunities.
"We are thrilled to be partnering with the BYP Network and as a signatory of the BITC The Race at Work Charter, Zurich has already committed to tackling any barriers to the recruitment and progression of ethnic minority employees," said Zurich Insurance lead talent acquisition business partner Michelle Ransome.
"We are really pleased to be partnering with Zurich to help attract and nurture Black talent while ensuring that Zurich is an employer of choice to the community. This includes an event centred on thought leadership along with tips and tricks to getting in and excelling within Zurich," said BYP Network CEO Kike Oniwinde.
Oniwinde added that BYP Network has a mentorship programme planned which will involve employees serving as mentors to BYP members, and that the network will be promoting job opportunities to the community.
The apprenticeship posts span Zurich UK's various business units, which include claims, underwriting, actuarial and IT & Ops. Posts are available across the UK, with locations such as London, Fareham, Glasgow, Birmingham, Swindon and Cardiff.
In a release, Zurich said that of the candidates that applied for apprenticeship in 2019, 93% have remained with the company. In 2020, 83% of apprenticeship candidates decided to continue their careers with Zurich.