Shaping the future together | Insurance Business UK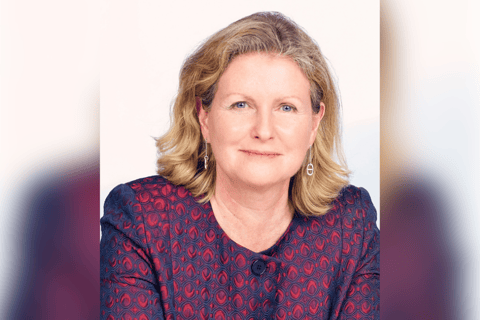 For more than a century now, the same guiding principles have underpinned our professional body.
While insurance institutes had been formed around Britain and Ireland from as far back as 1873, it is widely recognised that it was the vision of one institute member – Frederick Rutter in 1919 – that was the catalyst for what became the Chartered Insurance Institute (CII) as we know it today. We are proud to carry this vision forward.
As we all know, there have been exponential changes to our profession in areas such as technology, communications, working practices, availability of information and globalisation. These changes – and the pace at which they take hold – bring both opportunity and risk.
The CII exists to support you through a myriad of changes, to help seize the opportunities and mitigate the risks, and listen to you – our members – as we involve you in helping shape our future.
Our mission is to support the professional development of our 125,000 members worldwide, and help you enhance your career potential. As our Royal Charter states, we work to "secure and justify the confidence of the public" in our profession.
To deliver on this mission – and to support our valued membership – we have moved in recent years to become truly modern, relevant, and diverse as an organisation.
We continually engage a broad range of our profession's stakeholders: building public trust in the insurance sector, and beyond; working strategically with organisations to raise professional standards; and helping those contemplating a career in our profession with their journey.
We know that the expectations of the clients you serve – and swift pace of technological developments – will continue to change in the months and years ahead. Just as with the pandemic, our profession will rise to the challenge.
Going forward, we want to be by your side, helping you every step of the way.
This is why we are inviting you to help shape the future of our profession: to have your say on how the CII should help equip you with the skills, knowledge, insight and networking opportunities to thrive.
As a professional body, we can only provide you with the support and services needed if we truly understand your needs and expectations.
That is why our consultation – Shaping the future together – is so important.
We want you to share with us the challenges and opportunities you face, so we can help you best serve your clients as a truly relevant and responsive partner.
So, Shaping the future together outlines our vision for how the CII will work to raise public trust, across several key areas, including making the qualification framework and learning provision more user-friendly, accessible, and capable of meeting the learning needs of all students, and giving members more flexibility to achieve the professional body's Chartered and Fellow designation, so that qualifications and experience are no longer the only route.
The consultation also looks at replacing the current membership model with three levels of membership: Member, Chartered Member and Fellow, and explores a possible requirement for a statement of professional standing for insurance professionals.
Shaping the Future Together also explores amendments to the CII's governance structure to allow greater clarity and cost efficiency, and renewing our international focus on core technical proficiencies and continuing professional development.
We encourage and value participation, and I encourage every one of you to take part before the consultation closes on December 17.
This is your opportunity to help us shape the future of our organisation, and to ensure we're fighting fit to strengthen public trust in our profession.
By taking an active role in Shaping the future together, you can make a direct contribution to how we evolve.
Please visit www.ciigroup.org/en/shaping-the-future/ to share your views, experiences, needs and expectations.