Why it's not enough to say you support equality, diversity and inclusion | Insurance Business UK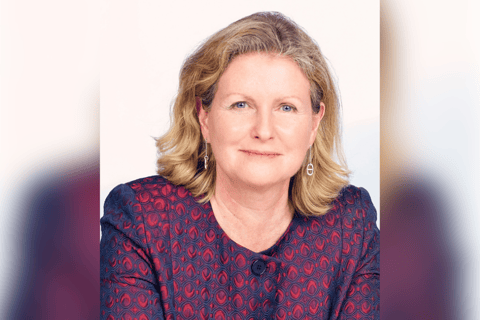 Simply saying you support equality, diversity and inclusion in the workplace isn't good enough – action is needed.
EDI isn't something that should be just "on the agenda" or a box-ticking exercise – it must be built into a company's strategy, ethos, and values if it is to become an embedded part of the culture of our profession.
EDI is something that must be put into practice every day and should deliver measurable outcomes.
The Chartered Insurance Institute's commitment to improving the equality, diversity and inclusion of the profession – because if we are to truly serve all of society we should reflect the make-up of that society – is why in 2019 we introduced a new requirement for all our Chartered firms to have an EDI policy in place.
When we introduced this requirement for Chartered businesses it was reassuring to discover many firms already had a policy and work in place to address and promote EDI internally within their businesses, recognising the emphasis and importance that has been placed on these issues in recent years.
To measure the impact these policies had, and in order to be in a position to share examples of good practice among our membership, in April 2021 the CII sent a survey asking 864 Chartered firms to share their approach to EDI and the impact their work is having.
During April and May 2021, 328 responses – equivalent to 40% of all CII Chartered firms – were collected.
Sadly, some responded to the survey questioning our deep dive into EDI.
They argued they were small firms – EDI is for larger employers.
This showed a lack of understanding about EDI – it isn't just about how you treat your employees it is also about how you understand and engage with wider society.
Only about a quarter of all firms reported to us that they systematically collect diversity data and measure this information against their own targets.
This is understandable for smaller firms, as fewer staff members mean that diversity characteristics (for example gender) are fairly clear due to the size of the business plus it is impossible to collect data related to diversity characteristics anonymously.
However, it was also found to be a challenge for medium/large firms, with only 28% reporting that they measure EDI against targets and collect diversity data across multiple dimensions of diversity.
Clearly diversity data gathering continues to be one of the key challenges for the insurance profession.
Collecting and analysing data on wider characteristics including socioeconomic background, caring responsibilities, sexual orientation, gender identity and neurodiversity will enable employers to inform their talent strategy, while ensuring they provide equal opportunities and better support for underrepresented groups in their community.
Firms should be prepared for this to become part of the way business is done in the future as the political will for mandatory reporting beyond the gender pay gap, where availability of data will be necessary, is gaining momentum.
The government's new disability strategy will require businesses with more than 250 employees to report on the number of people with disabilities they employ, while the Confederation of British Industry, unions and the Equality and Human Rights Commission have recently called on the government to press for mandatory ethnic pay gap reporting.
The CII is aware this is only one of the key challenges firms face in promoting and embedding EDI practices within their businesses.
We will continue to identify ways in which we can help our members take strides forward to becoming more diverse and inclusive.
As the regulator stated back in 2016: "Our message is clear: whether you are the regulator or a regulated firm, diversity matters. A diversity of perspectives and thought, when part of an inclusive culture, results in better judgements and decision making in the public interest."