Flock Motor to provide usage-based fleet insurance for Jaguar Land Rover | Insurance Business UK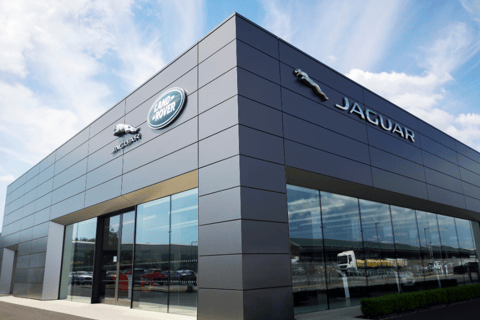 Flock Motor has been selected by Jaguar Land Rover to provide usage-based fleet insurance to the automaker's vehicle leasing service, THE OUT.
THE OUT is a premium car rental service that allows customers to rent vehicles and have them delivered to their homes or offices. Jaguar Land Rover's venture capital arm, InMotion, launched THE OUT in 2019.
Thanks to Flock's usage-based fleet policy, THE OUT will only pay for insurance whenever a vehicle is on hire. It also allows THE OUT to embed insurance in its offering, so leased vehicles will arrive fully insured and ready to drive for customers.
Aside from securing insurance, THE OUT will also benefit from Flock's risk mitigation technology, which produces insights that help Flock's customers improve safety. The technology utilizes vehicle telematics, together with other datasets such as decades of accident data, crime reports, and real-time traffic flows.
"Flock Motor is miles ahead of the competition. Their team moved quickly to provide us with a policy that aligns our insurance costs with the vehicles we have on hire," said THE OUT managing director Tom Fawcett. "Flock's insights will help us scale while continuously optimising for driver safety and profitability."
"Renting a car should be easy and seamless, but the traditional insurance industry didn't get the memo. Inflexible insurance products are now one of the last remaining hurdles when it comes to flexible car usership," added Flock CEO Ed Leon Klinger.