Thornton Tomasetti brings in technical expert in London | Insurance Business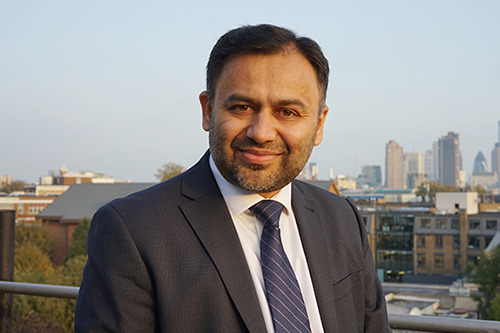 International engineering and consulting firm Thornton Tomasetti has added technical expert Dr. Rajen Lavingia (pictured) to its London roster to serve as associate director in charge of responding to insurance and legal clients and their claims requests.
The forensic civil/structural engineer brings two decades of experience to the role, which is designed to boost Thornton Tomasetti's forensics offerings. Lavingia made the switch to the New York-headquartered group from Envista Forensics where he was technical lead of the civil and structural team across Europe, the Middle East, and Africa.
"I am excited to be joining a firm that works on a global scale and across many disciplines," said the key arrival, whose credentials also include time spent performing damage assessments of structures in Texas in the wake of Hurricane Harvey and in Puerto Rico after Hurricane Maria.
"Using my experience across the region, I'm keen to offer a fresh perspective and insights to the team and clients alike, and help Thornton Tomasetti grow."
Thornton Tomasetti's forensics practice provides engineering-based analysis and performance assessments of structural and material failures due to natural and man-made hazards. It serves adjusters, reinsurers, brokers, and underwriters and also offers litigation support and testimony.