LMA CEO Sheila Cameron on the two secrets to a successful business | Insurance Business UK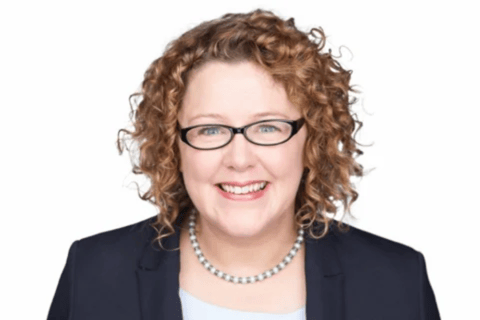 That great power brings great responsibility is an idea familiar to most – and a truism that Sheila Cameron (pictured), CEO of the Lloyd's Market Association (LMA) has taken to heart throughout her career. Speaking with Insurance Business in the run-up to the 2022 Women in Insurance Conference where she will partake in a panel discussion on 'Personal brand and your leadership', Cameron highlighted how her inclusivity and leadership journeys have been inextricably entwined.
Sign up today: #IBWomenInInsurance
"I've really always been involved with diversity and inclusion [initiatives], I don't know if there was officially a starting point," she said. "I came to the London market at the end of 2002, working for what was Xchanging back then. But I suppose it really got going when I moved to Hiscox around 2010 because I had my children between 2011 and 2013, and that's when I really understood the difference between being a working parent and being just another grad."
Read more: LMA unveils charter to support market improvement and inclusivity
For Cameron, building her personal brand has been a natural extension of the roles that she has done and the conversations she has started and continued in insurance. These conversations were prompted by what she saw in the marketplace and the differences in how women are treated in the workplace – across multiple aspects of the human experience.
"We had to have IVF to have our children, so that was a whole journey, then maternity leave was a whole journey, then becoming a parent was a whole journey," she said. "And I felt genuine, sheer frustration at the lack of progress of some brilliant women in the organisations I was working with who were just giving up out of their exasperation at the situation. So, for me, this [topic] all comes down to fairness and kindness."
A fallacy that she cannot stand is the idea that to be a leader, you have to be unpleasant, she said. Yes, a leader does have to demand performance and to be able to extract that performance from their team, but they also need to find a way to do that which is conducive to a great working environment. It's all about achieving a balance of performance and culture, and the LMA is driven on a platform of 50% performance, 50% values and culture.
"I would never say that the numbers aren't important or that the numbers don't matter," she said. "Of course they matter, performance matters. But I think you can't have consistently high performance and the longevity associated with that high performance unless you have the culture and values associated with it. And I think people have started to shift and see that.
"[…] And it's a really fundamental piece for me – people's values and how they behave. And I think the skills that are stereotypically associated with females are hugely undervalued in the corporate environment. I do see that starting to change, but there's a long way to go."
Because there are so few female CEOs in the marketplace, her personal brand is a big consideration for Cameron as she wants to create visibility around the work women are doing across the profession. For her, she said, a personal brand is all about values and the best CEO is one who focuses on two key criteria – culture and team.
If you've got those two things right, she said, everything else will fall into place. If you've got the best team around you, your company will succeed. And the key to establishing the right team and empowering them to do their best work is having the right culture. Culture is driven by values, and how you behave, and the behavioural framework that your people live and die by.
Read more: How to have the difficult conversations around diversity and inclusion
Cameron spotlighted the five values that underpin the work of the LMA - passionate, united, bold, inclusive and trusted. She only wants people working for her who tick those five boxes, she said, so when she interviews people for her team, it's those that she's looking for. You can assume they have the skills because they wouldn't be at the interview level if they didn't, so the real question is whether they will fit your values and culture. And that's really the role of the CEO, that's what leadership is actually about - and the personal brand piece comes as a natural extension of that.
"The brand will come if you've got the right leadership skills, the right set of values and the right culture around you throughout your organisation, and you're determined to be front and centre of the organisation and to lead from the front on those values," she said. "That's my personal view, I know there are others who will disagree with me and that's fine.
"But I think we just need to focus on who we are, what we represent and what we're trying to create in terms of the people and culture around us. That's the message I want to get out there, that's what the upcoming panel is around. For me, it's around who you are and what you're known for… And it all comes down to those two things – values and people."
Register your place today: Uniting industry leaders for a day of empowerment and celebration