One year later – reflecting on the impact of London's devastating flash flooding | Insurance Business UK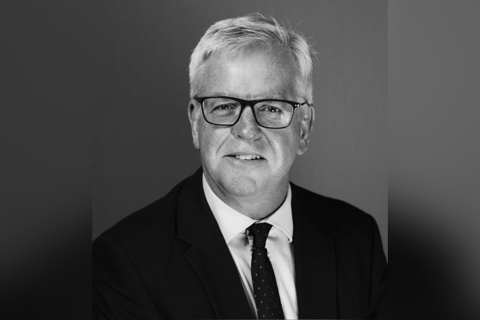 It was a little over a year ago that flash flooding caused widespread chaos and destruction across swathes of London, seeing homes evacuated, underground lines suspended, and roads closed. It's an incident that Mike Hurry (pictured), technical manager of private clients & estates at McLarens, remembers well, and he recalled hearing the phone calls start pouring in on that Monday evening.
"I happened to be the person on call," he said. "And at about 5.50pm, I got a call from one of the helplines saying there had been a loss. Of course, sometimes that happens so we just arranged for it to be handled but then suddenly, the calls just kept coming in. I was up till about 2am the next morning just taking calls, contacting policyholders and arranging initial attendance by disaster restoration contractors – and then alerting the team to this quite significant incident."
Read more: What UK homeowners need to know about flood insurance
In the following weeks, Hurry and his team went out visiting the affected properties to understand what had happened and the extent of the damage. Many of the areas hardest hit by the floods were among the wealthiest in London, he said, as the impact spread up from South London through Holland Park up to Hampstead. So, the demographic of many of those who suffered on that particular evening belonged firmly within the High Net Worth (HNW) insurance space.
It quickly became apparent that, due to the nature of the properties impacted, this was a serious event for the insurance industry, he said, and that loss adjusters, contractors and disaster restoration companies were going to need to step up. It was a very high-profile event, which saw immediate accusations levelled as to how it could have happened, particularly as many drainage systems proved unable to handle the deluge.
"That sort of blame culture quickly developed," he said. "And we were on guard to identify any sort of recovery prospects that there may be. But the Victorian sewers and drainage systems couldn't cope. So, naturally enough, the water authorities had the spotlight turned on them. Then local MPs became involved… so it all became quite a volatile environment very quickly.
"Fortunately, we able just to show that we were here to deal with your loss and to look at recovery. And solicitors are still looking at that question, but so far there has been no silver bullet in terms of whether a recovery against a water authority or public authority is possible."
From his perspective, Hurry said, it seems that as this hasn't been established to date, it's difficult to see that there will be a class action taken on the matter. It could be, however, that individual properties with a particular profile that caused them to be impacted - potentially because of something the water authority did or said they had to do to mitigate a loss - could generate a private negligence or nuisance claim.
Read more: London flash flooding – businesses under threat
The risk profile impacting UK homes has changed substantially, he noted, with the traditional burst pipe claims of between New Year and March replaced by the summer rainfall concerns that have become more noticeable over the last six years or so. Given the volume of rain that fell in a very short space of time last year, one question is now concerning underwriters, resilience companies and homeowners alike – is this to be expected on an annual basis?
"They don't want to go through this again, so they're asking how they can prevent it happening," he said. "And there's a mountain of information out there, there's lots to learn about this. And bear in mind that a lot of these claims are still ongoing, and will be for the rest of the year."
A year on from the initial impact, several key lessons from the floods have become clear, Hurry said, and among them is that that market could stand to learn more from a technical perspective about how to approach a loss of this nature. While the industry is used to dealing with losses in basements, these claims were very different from usual as contaminated water was never meant to enter that environment. This consideration posed such questions as whether the guarantee for the tanking system was still valid, and what long-term implications this could have for the structure and foundations of the properties in question.
"Those lessons are still really being learned in terms of how we would respond to losses of this nature in the future," he said. "And one thing that has become clear is how technically advanced we are now. We can do all the videos on-site and the Matterport surveys and all those smart bits. But the real lesson from that perspective is that this all starts with basic loss adjusting communication skills and technical skills, and always will do."
For underwriters, the key takeaway has been learning about their exposure to losses involving larger properties, he said. So, now they're exploring their options to mitigate that risk, whether that's looking to Flood Re, or relying on the implementation of resilience measures to mitigate or prevent future flooding. Critical to bear in mind, Hurry noted, is the speed at which the event occurred as well as the response times of resilience measures.
Last year's flooding happened instantaneously, he said, so the question is whether new resilience measures are up to responding as quickly as might be required. The best test of resilience measures, unfortunately, can only be another such event.
There are lots of companies and consultants out there whose work is reporting and giving guidance on resilience measures, Hurry said. And he believes that anything an insurer can do to assist policyholders in finding and funding the best solutions possible is effort that will be well-rewarded, particularly by homeowners who never want to go through such an incident again.
"With that preventative approach in mind, I'd like to think that insurers will remain open to providing full cover," he said. "Because that's the appeal of insurance, you don't want a policy that covers everything bar flood, or which has a high deductible or warranty. We have seen some introductions of particularly worded endorsements, warranties, deductibles, but, to my mind, the core market has an aversion to certain conditions or warrantees around excluding flood. It's seen as a trap, the 'small print'."
There may well be room for warranties and endorsements when it comes to mitigation measures, and making the risk acceptable, he said, but these should only be in specific circumstances and likely for more distressed risks. Deductibles are generally not liked as an underwriting tool. The insured has no control over the event and, as such, can only seek to mitigate the severity.
Read more: Andy Bord reveals what's guiding Flood Re's strategic focus
"Flood Re is obviously quite high up in the consideration," he said. "With climate change accelerating and increased risk exposure, you can see insurers ceding their risk to a greater degree… We're seeing more and more schedules come through with a Flood Re endorsement against it. And why not? Flood Re works very well, it's a great tool. And if that enables insurance to offer full cover without any restrictions, then I think that reflects very well on the insurance industry."