Holiday sickness fraud: Claims firms becoming "more creative" | Insurance Business UK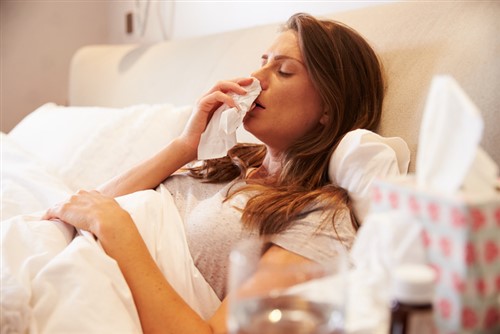 Fake holiday sickness claims appear to be big business in the UK, with claims management companies continuing to target tourists in what has been described as 'the new whiplash'.
As many as
9.5 million adults in the UK – almost one in five
– have been approached about making a compensation claim for holiday illness, according to recent figures from Association of British Travel Agents (ABTA).
The sharp rise in the number of suspected fraudulent food poisoning claims made against all-inclusive European hotels has prompted ABTA to warn would-be claimant holidaymakers of the potential for prosecution. In October, a couple from Wallasey, Merseyside,
were jailed for lying about suffering food poisoning
on two successive trips to Spain – for which they managed to claim almost £20,000 from Thomas Cook.
The rise in claims is especially curious when you consider that the number of food poisoning cases registered with local health authorities falls every year, a partner at law firm Weightmans – which works alongside ABTA – told Insurance Business.
"With an industry-wide crackdown on whiplash claims, claims management companies are becoming more creative in finding sources of income," Rob Williams said. "Additionally, there are currently no fixed costs for claims arising outside of England and Wales, making overseas illness claims more lucrative."
Typically, claims are made via claims management companies that target tourists once they're back on home soil, with the average settlements for mild food poisoning coming in between £700 and £3,000 each, Williams explained. At that cost, a family of four could theoretically recoup the cost of the holiday.
But while bogus claims have been sky-rocketing in the past few years, it looks as though the recent crackdown is beginning to have an impact.
"Hoteliers and holiday companies have begun to take strong action against would-be claimants, supported by their insurance providers," Williams said. "A number of high-profile wins for British travel operators against false claims during summer 2017 showed the increasing desire of the industry to meet the claims head-on, and appears to have had a significant effect on the rise."
Towards the end of last year, reports suggested that the number of claims brought against some of Britain's biggest tour operators between August and October had dropped almost as quickly as they surged, with Thomas Cook and TUI seeing a combined 6,300 claims against them dropped, Williams pointed out.
"This will no doubt be heartening for the industry, which will be collectively hoping that 2018's holiday season bucks the trend we have seen in recent years," he said. "The sector should also take comfort from the Government's call for submissions of evidence from travel operators and others, launched in October 2017, in a bid to better understand the issues facing the industry.
"Ministers have proposed that tour operators pay the claimant's costs in accordance with a fixed fee scheme, a move intended to deter bogus claims. The outcome is due at some point early this year."
Related stories:
British holidaymakers actively being sought for false sickness claims
Couple jailed for fake holiday claim as government calls for clampdown