Couple jailed for fake holiday claim as government calls for clampdown | Insurance Business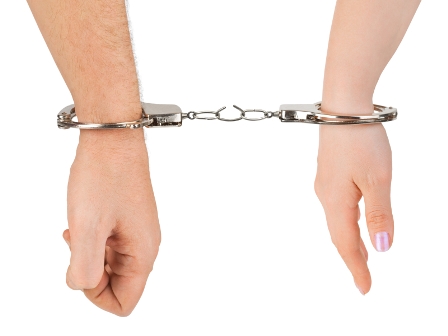 "Totally and utterly fake" was how Judge David Aubrey QC described the holiday sickness claims put forward by partners Paul Roberts and Deborah Briton, whose social media posts painted a picture of fun.
A report by
The Guardian
said the two attempted to claim £20,000 from holiday firm Thomas Cook following trips to Mallorca in 2015 and 2016 with their two children.
"Our client's holiday was ruined due to their symptoms as they were ill for the entire remainder of the trip," wrote David Norman Solicitors in a letter of claim in August 2016. "They were unable to enjoy the holiday."
However, Briton had described the 2016 trip as a "fantastic holiday" and her favourite so far. Another social media post, referring to the first trip, read: "Safely home after two weeks of sun, laughter, fun and tears. Met up with all our lovely holiday friends who made our holiday fab."
The 53-year-old admitted four counts of fraud and was sentenced at Liverpool Crown Court to nine months in jail. Her 43-year-old partner was handed down a 15-month imprisonment for the same offences. Charges against Briton's daughter were dropped, according to
The Scotsman
.
"They were bogus from start to finish, you were both asserting on your behalf and on behalf of your two children that on two separate holidays you had suffered illness," said the judge. "They were totally and utterly fake."
Referring to the private prosecution, a Thomas Cook spokesman said, as quoted by
The Guardian
: "This is a particularly sobering case, but reflects what is going on across the UK travel industry, so we had to take a stand to protect our holidays and our customers from the minority who cheat the system." Had the claims been successful, Thomas Cook would have also incurred £28,000 in legal costs.
Meanwhile the government has called on the travel industry to submit evidence to help drive the crackdown on what the Ministry of Justice (MOJ) has termed as "the holiday sickness claims culture." It said the call for evidence, open for four weeks, will give Ministers a greater insight into the practice which is costing the travel industry millions.
"It is the latest stage of the government's crackdown on a problem which is damaging Britain's reputation overseas and which could drive up holiday costs for hard-working families," read the announcement. "The upsurge in holiday sickness claims in this country – partly fuelled by touts operating in European resorts – could be as high as 500% since 2013, according to travel industry estimates."
Ministers had earlier proposed that tour operators pay a prescribed sum depending on the value of the claim, in order to make defence costs predictable and help deter bogus claims. Proposals will be considered by the Civil Procedure Rule Committee, with MOJ hoping to bring new rules into force in 2018.
Related stories:
'Dishonest' diarrhoea claim gets dumped
Family accused of travel insurance fraud face charges