Kennedys ramps up across three UK offices | Insurance Business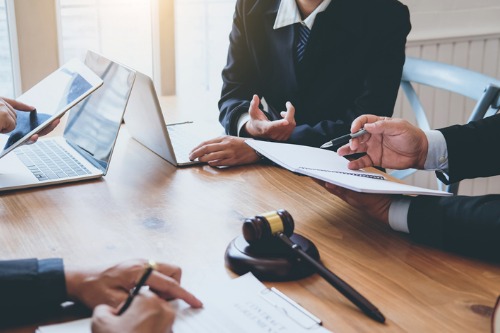 It looks like all is well at Kennedys Law LLP. The global law firm, which crossed the £200 million revenue mark in the 2018/19 financial year, has added partners and associates to its professional liability practice in London, Birmingham, and Taunton.
Making the switch from RPC, where he has been a partner for a decade, is professional indemnity insurance expert Paul Castellani, who will be based in London. The Birmingham office, meanwhile, is joined by long-time colleagues Paul Chaplin and Steve Oates from DWF.
Also coming onboard Kennedys as a partner is DAC Beachcroft alumnus Helen Ager, who will lead the professional liability team in Taunton. Her and the others' arrival brings the firm's worldwide partner count to 258.
"I am delighted to welcome Paul, Helen, Steve, and Paul to Kennedys," commented Jeremy Riley, who is in charge of Kennedys' professional liability practice.
"They are all a natural fit for the firm and their collective experience will significantly enhance our existing capabilities, making us an even more powerful professional indemnity team both nationally and regionally."
Meanwhile, in addition to the partner appointments, Eliza Kwok and Scott Lawton have moved from DWF to Kennedys' Birmingham site as part of its roster of associates.
"These are significant strategic moves for Kennedys, bringing in market-leading lawyers to further strengthen our London and regional offering, which has always grown in response to client need," said Kennedys senior partner Nick Thomas.
"I welcome them all and I am confident they will enjoy every success with Kennedys."