Aviva, Capsule, Codat partner to serve high-growth SMEs | Insurance Business UK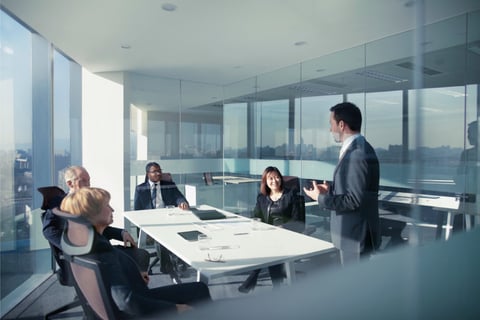 Three companies across the insurance spectrum – technology provider Codat, broker Capsule and insurer Aviva – are teaming up to provide cover for fast-growing small and medium enterprises (SMEs).
According to data from Aviva, 50% of SMEs in the UK are underinsured, and that figure rises to up to 80% for fast-growing companies, Capsule said.
According to the firms, traditional insurers and brokers can find it difficult to correctly estimate the insurance needs of a fast-growing business. If the sum insured is too low, it may reduce the amount the business receives in the event of a claim. This is exacerbated by today's inflationary environment, where the cost of settling claims increases rapidly.
To combat underinsurance, Capsule will allow Aviva to onboard and review clients faster using Codat's API, which connects businesses' data to service providers. SMEs that join this initiative will be able to give Capsule access to the data in their financial software platforms, such as Xero, QuickBooks and Shopify. According to the partners, this will simplify the application process for fast-moving businesses, as well as provide a real-time view of a business's size and performance. By having access to this data, Capsule and Aviva will be able to proactively support customers with the right cover as they grow, the companies said.
"Our mission at Codat is to make life easier for small businesses and buying insurance is one of those painful but necessary parts of running a business that is screaming out for a more digitised approach," said Peter Lord, co-founder and CEO of Codat. "As with many other manual processes, better access and flow of data is the key to improving the experience and outcomes for customers, carriers and brokers alike. We're excited to be working with Aviva and Capsule on this project which will set a new precedent for the industry."
"The hyper-growth startups that we partner with are constantly innovating and evolving," said Thomas Wynne, co-founder and CEO of Capsule. "This not only impacts their insurance requirements, but it also means they have a different expectation of the service providers that they align with. The combination of one of the UK's leading insurers, the leading financial API and the most agile insurance provider is a really powerful one. Startups can now upload their pitch deck, share their current policies and then share their financials instantly."
"We are delighted to be working with Capsule and Codat to test this innovative proposition for high-growth businesses," said Maria Crockart, interim managing director for SME at Aviva. "By working together, we will make the right insurance cover simpler and easier to access whilst delivering certainty of protection."