Digital insurer bolttech introduces CEO | Insurance Business UK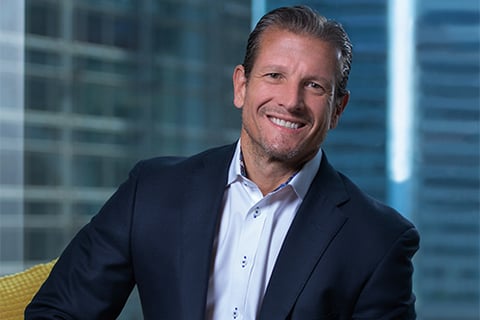 Digital insurer bolttech is rapidly making a name for itself – and has set sights on further expansion with the introduction of a new group CEO.
Pacific Century Group, the name behind the firm, has appointed Rob Schimek (pictured) to lead the digital insurance business, which has already established a presence in 11 markets, including in Asia, Europe and North America.
"Rob is an outstanding leader, pioneering the establishment of the bolttech business, as he has similarly proven himself instrumental to growing FWD in the region," said chairman of Pacific Century Group, Richard Li. "I am confident that under Rob's guidance, bolttech will become a world-leading player in the insurtech space."
Schimek outlined that there are four key capabilities to the firm – device protection, technology services, digital general insurance and digital brokerage.
"bolttech's vision is to connect people with more ways to protect the things they value, by providing them with easy access to insurance and protection through the best possible digital experience," he said. "We have set out to revolutionise the way insurance is bought and sold by bringing together four complementary capabilities under one insurtech platform. bolttech's fresh approach, pioneering technology, and backing from PCG and its sister companies, uniquely positions us as a transformative leader in the digital insurance world."