Erie Insurance internship program named one of industry's best | Insurance Business America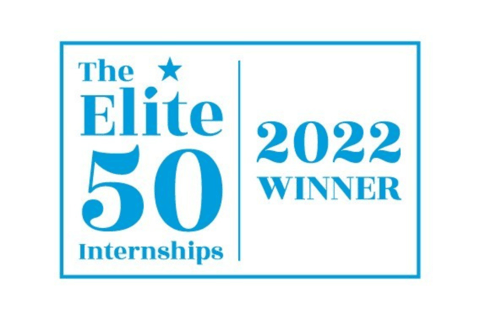 Erie Insurance's Future Focus internship program has been named one of the industry's top 50 best internship programs by Rising Insurance Star Executive (RISE), an industry group founded to help advance young talent in the insurance sector. This is the second consecutive year that Erie's program has been honored.
Erie's summer internship program allows college students to gain relevant and real-world experience in the insurance industry at a Fortune 500 company.
"We're excited to be included on the RISE Elite 50 list for the second consecutive year," said JR Wilwohl, talent acquisition partner and internship program coordinator at Erie Insurance. "Our interns often tell us that our program is a premier offering in the industry, and this recognition is certainly a bonus. Year after year, the most impactful feedback comes directly from our interns, who, through an overwhelming response to our end-of-program survey, gave our Future Focus program an average satisfaction rating of 4.8 out of 5 this year."
The program began more than 20 years ago and helped launch the career of hundreds of current Erie Insurance employees. It offers paid internships across several areas of the company.
Jon O'Camb, talent acquisition manager at Erie, said that Future Focus internships are one of the company's largest pipelines for early-career talent, and that the company is committed to growing diversity in its talent pool.
Read next: Erie Insurance launches venture capital fund
"Our commitment to celebrating and valuing diversity continues, and our internship program is an extension of that," O'Camb said. "We're widening our talent pipeline by strengthening relationships with historically Black colleges and universities across Erie's footprint and working with Erie's affinity networks and DEI leadership to help further reach diverse candidates. Once our interns are hired, we also provide them with multiple opportunities to engage with our company's DEI and community outreach teams and encourage them to become active in Erie's nine employee affinity networks during their internship with us."
In 2022, more than 100 interns worked in the company's IT, underwriting, risk control, actuarial, data, sales and marketing, claims, corporate services, customer service, finance, accounting, internal audit, investments, and Erie Experience departments.