Agency network group gains foothold in Louisiana with partner agencies | Insurance Business America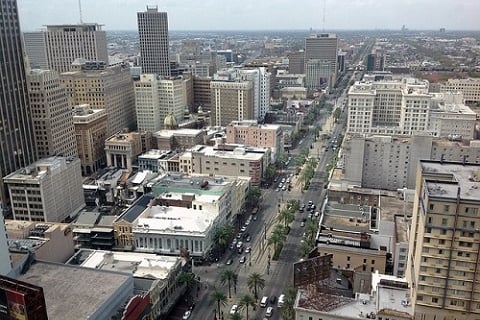 Carrier network Iroquois South, an affiliate of The Iroquois Group, expanded its footprint in the region with the addition of its first member agencies in the state of Louisiana.
These agencies are: Juban Insurance Group of Baton Rouge, LA; Lowry-Dunham, Case & Vivien of Slidell, LA; Louisiana Insurance Services of Ruston, LA; Standard Mortgage Insurance Agency of New Orleans; and Williams Insurance Agency of Lafayette, LA.
The agreement with these carriers is the culmination of several meetings not only with the agencies themselves, but trade association officials as well.
"We are very pleased with the quality and professionalism of our first group of Iroquois members in Louisiana," Iroquois South regional manager Cameron Cardinal stated. "They will help us build a profitable book of business in Louisiana for their benefit and that of our Carrier-Partners."
A partnership with the Iroquois network brings with it the benefit of enhanced revenues, access to new and expanded resources, as well as the opportunity to collaborate with around 20 national, regional, and specialty carriers in the state.
/files/image/louisiana-new-orleans-344633_640-labelledforreuse.jpgLouisiana is the seventh southeastern state to join the fold in the Iroquois South region.
The Iroquois Group is among the oldest and largest networks of independent agencies, with more than 2,200 members in 41 states.