Aging producers could lead to agency employment crisis | Insurance Business America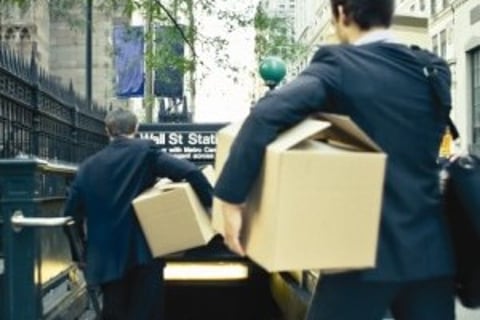 A hiring crisis in the independent insurance sector is approaching. Unless agencies take swift action, they will be left short-staffed as more and more baby boomers head for the work-free bliss of retirement.
At least, those are the findings of a recent MarshBerry report.
According to the management consultancy, the typical independent agency owner turned 53-years-old in 2012, while average producer age hovered around 48. With those statistics, it will take three young producer hires for every producer currently employed just to maintain the same number of independent agents and brokers by 2020.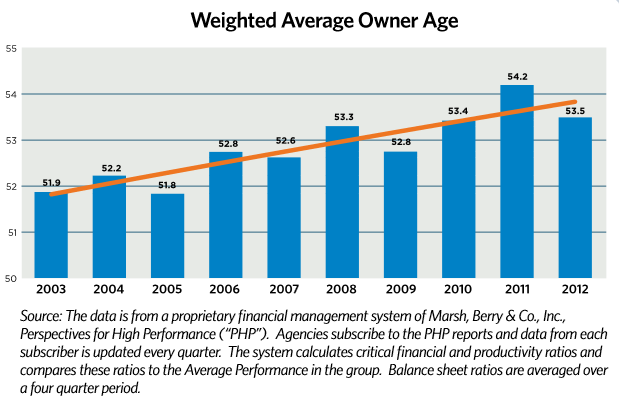 The bottom line, MarshBerry said, is that independent agencies need to start recruiting younger producers immediately.
"This data makes it clear that agencies cannot afford to continue to do business as usual when it comes to hiring new producers," researchers wrote. "The most relevant agencies of the next agencies of the next decade will not only hire aggressively in the short-term, they will work to improve their retention in the long-term to ensure success."
One way to make the independent insurance agency more attractive to young hires is by offering the opportunity to work remotely, said Sharon Emek, CEO and president of Working at Home Vintage Employees (WAHVE).
WAHVE is a consultancy that seeks to place qualified remote workers with independent agencies seeking new talent.
While young agency employees can't expect to start working from home right away, Emek said the possibility of a more flexible work approach in the future makes a career in insurance more appealing.
"If they know they're working for an agency that offers the opportunity to have a career with flexibility, you will definitely have more young hires," Emek told Insurance Business. "It's a good opportunity for young people to be mentored by aging workers with institutional knowledge, while having them stay engaged with the industry as long as possible."
In hiring younger employees, however, independent agencies shouldn't be overly quick to dismiss their older workers. According to Dr. Steven Weisbart, chief economist with the Insurance Information Institute, older producers will be able to better respond to the concerns of an aging workforce in general.
"It's entirely possible that this will give [producers] an advantage if they are dealing with clients of a similar age," Wesibart said. "This is compared with someone 30 years younger, whose client might say [the agent] doesn't understand my values, my priorities or my experience."
Older producers will also likely have lived through the 1979-1982 recession, "where interest rates were pretty much the opposite of what they are now and inflation was in double digits," Weisbart said. If this experience repeats itself given the current economic climate, older producers will have the edge.
Image Source: MarshBerry