CUNA Mutual Group acquires Assurant business for $1.3 billion | Insurance Business America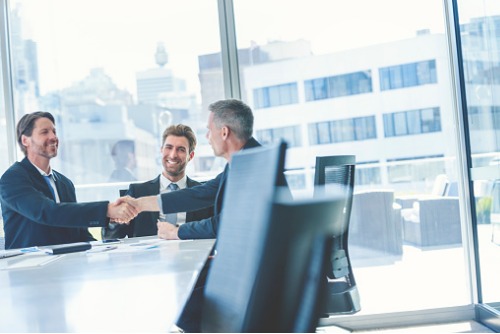 Financial services provider CUNA Mutual Group has announced that it has entered into an agreement to acquire Assurant's prearranged funeral insurance and final expense business in the US and Canada for approximately $1.3 billion. The business serves more than two million customers.
Prearranged funeral insurance, also known as preneed, and senior lifestyle protection services are designed to ease the emotional and financial burdens of consumers and their families related to planning for later life. CUNA Mutual Group said that the acquisition of Assurant's prearranged funeral insurance and final expanse business will enable it to further serve the middle market.
"This acquisition allows us to expand the ways we reach middle market consumers, helping more people make financial decisions that work for them and their situation," said Robert N. Trunzo, president and CEO of CUNA Mutual Group. "We will continue to build, buy and create partnerships to bring additional insurance, investment and technology solutions into our portfolio to support our strategic priorities, protect even more consumers and augment our resources and financial strength."
The preneed business will continue to operate with autonomy at its Rapid City, SD, location with limited integration into CUNA Mutual Group's other business lines or operations. As preneed services are usually provided to customers through funeral homes, CUNA Mutual Group currently has no plans to offer the services through financial institutions.
The acquisition adds a business already at scale as CUNA Mutual Group enters new markets, the company said. The business brings $6.5 billion of face value in-force. Assurant's distribution model for preneed and final expense services includes a partnership with the largest funeral home provider in North America and many other funeral home partners and distributors in both the US and Canada.
The agreement also includes a multiyear extension of the 23-year automobile mechanical repair coverage partnership between the two companies.
Read more: Assurant announces new CFO for Europe
"Today's announcement represents a positive outcome for all of our stakeholders and, importantly, for our preneed employees, customers and policyholders," said Alan Colberg, president and CEO of Assurant. "I am also excited to continue to further strengthen our longtime partnership with CUNA Mutual Group, built upon shared values and aligned culture and commitment to customer excellence."
The acquisition is expected to close by the end of the third quarter, subject to regulatory approvals and customary closing conditions.