Damages after Kobe Bryant helicopter crash likely won't be covered by insurance - report | Insurance Business America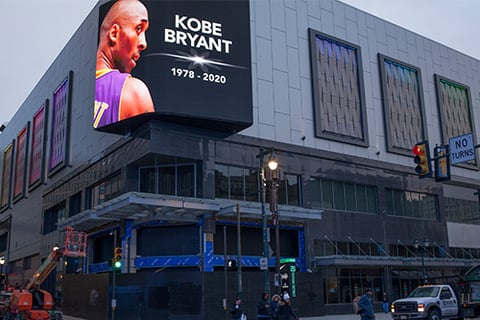 Following the devastating helicopter crash that took the lives of famed basketball player Kobe Bryant, his daughter Gigi, and seven other passengers, his widow Vanessa Bryant has now filed a wrongful death lawsuit against the helicopter operator. However, aviation attorneys told TMZ that the operator is going to be in hot water considering the company's insurance coverage.
According to Reuters, the complaint was filed in Los Angeles County Superior Court and seeks unspecified general and punitive damages. It named the defendants as Island Express Helicopters, its holding company and the heirs of its pilot, Ara Zobayan, who was one of the individuals that died in the Jan. 26 crash.
Sources have told TMZ that the company had liability insurance coverage totaling $50 million, which is considered low when taking into account the number of people that Island Express transports on a single helicopter as well as the fact that well-known celebrities use the service.
More appropriate coverage, according to the same sources, would have been closer to $100 million. In the recently filed lawsuit, Kobe's family alone could be entitled to hundreds of millions of dollars thanks to his huge earning potential. Additionally, TMZ reports that "punitive damages could take a judgement into the stratosphere."
Vanessa Bryant is so far the only family member that has sued, but other family members have also reportedly hired lawyers. As a result, the helicopter company will likely not be able to withstand these costs. Matt Drummelsmith, president of Aviation Specialty Insurance, told TMZ that because the crash was probably caused by pilot error, it's "highly unlikely" that Island Express could buy insurance again, which puts them out of business.