Fairfax agrees to sell pet insurance business for $1.4 billion | Insurance Business America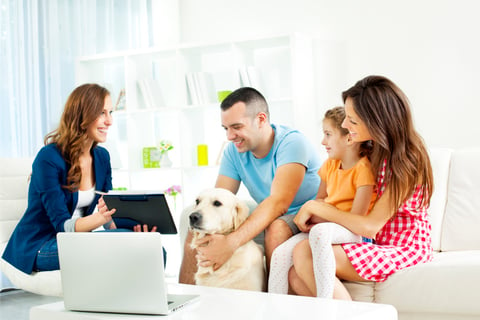 Fairfax Financial Holdings (Fairfax) has agreed to sell its interests in the Crum & Forster Pet Insurance Group (C&F Pet) and Pethealth Inc. to JAB Holding Company (JAB) for $1.4 billion.
The Canadian insurance giant will receive $1.15 billion in cash and $250 million in seller notes. The transaction is part of a strategic partnership between Fairfax and the German conglomerate JAB, which will also see the insurer make a $200 million investment in JCP V, JAB's latest consumer fund, which will include pet insurance as a core part of its portfolio.
"Fairfax is very happy to partner with Olivier Goudet and JAB Holding Company," said Prem Watsa, founder, chairman and CEO of Fairfax. "JAB has had an outstanding track record over the past 10 years and we expect this to continue. While we have sold our pet insurance business to JAB, we will invest $200 million in their JCP V to become their partners. We expect JAB to soon become leaders in pet healthcare and pet insurance globally. We wish them much success."
The global pet insurance industry is growing at a rate of approximately 20% per year, and there are significant opportunities to continue that trend, considering that big markets like the US and Canada have less than 3% insurance penetration. This is reflected in JAB's growth projections. By 2023, JAB's combined global pet insurance and ecosystem platform is expected to have gross written premiums and pet health services revenues of well over $1.2 billion, insuring more than 2.1 million pets.
"Today's transaction is a major milestone for us in our mission to become a global leader in pet insurance and the pet health ecosystem," said Dirk Beeckman, CEO of JAB's pet insurance portfolio. "It also significantly advances our mission of providing the leading health and wellbeing ecosystem for pets through the offering of affordable, comprehensive pet products and brands throughout a pet's lifecycle. C&F Pet's long history of disciplined omni-channel underwriting fits perfectly with our culture, and we look forward to working with the team."
Olivier Goudet, managing partner and CEO of JAB, added: "We are extremely excited to partner with Prem and his organization on this transformational transaction, and to welcome them as a partner in our fund. Prem has an incredible multi-decade track record of building great businesses and compounding returns, and we look forward to accelerating the growth of their pet insurance business as part of our focused pure-play pet insurance platform."
C&F Pet currently insures over 500,000 pets across North America. It also serves as an underwriter for numerous brands, including ASPCA Pet Health Insurance, 24Petprotect, Hartville Pet Insurance, Spot Insurance Services, Pumpkin Insurance Services and PetCoach, LLC (provider of Petco pet insurance plans) in the United States and Pets Plus Us in Canada. Meanwhile, Pethealth provides wellbeing and safety solutions to shelters and pet parents under the 24Pet brand.
Gary McGeddy, president of Crum & Forster A&H, commented on the deal: "We are extremely proud of what we have built and accomplished together in the animal welfare community and the pet insurance ecosystem. We are confident that JAB will continue to invest and focus on pets and pet parents while growing their global presence and we are excited about the future and our partnership."
The transaction remains subject customary closing conditions and is expected to close in the second half of 2022.