Group launches videos to promote London market in US | Insurance Business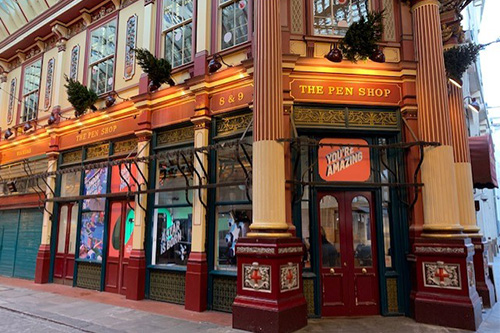 The London Market Group has released three short videos to help promote the London market to insurance brokers in the US. The films are:
The videos can be found at www.londonmakesitpossible.com, and are being promoted to target US brokers through a digital advertising campaign, the London Market Group said.
The videos feature experts from across the London market, including underwriters, brokers, claims and breach specialists. They were filmed in a special studio set up in the old Pen Shop (pictured) in Leadenhall Market.
The videos are the first part of a promotional campaign that the London Market Group is mounting under the "London Makes It Possible" brand, the group said.