Hiscox unveils latest GWP figures | Insurance Business America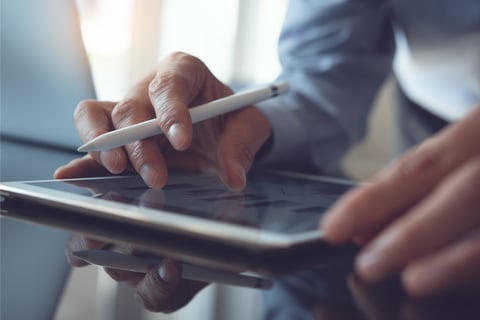 International specialist insurer Hiscox has issued a trading statement that points to an increase in gross written premium (GWP) for the nine months ended September 30.
Here are the GWP figures, according to the Bermuda-headquartered, London Stock Exchange-listed insurance group:
| GWP | 9M 2022 | 9M 2021 |
| --- | --- | --- |
| Hiscox Retail | $1.77 billion | $1.76 billion |
| Hiscox London Market | $845 million | $900 million |
| Hiscox Re & ILS | $1.07 billion | $807 million |
| Group | $3.68 billion | $3.46 billion |
Noting the rise in group GWP, Hiscox said: "Rate momentum continues to be favorable across all Hiscox businesses, although the degree of rate strengthening varies across business units and lines of business.
"Of the two big-ticket businesses, Hiscox Re & ILS is benefitting from stronger rate momentum with an average risk adjusted rate increase of 12.5% in the period. Since 2017, this business has achieved cumulative rate increases of 52%."
Hiscox London Market, meanwhile, has achieved cumulative rate increases of 72% since 2017. In the period, the unit had an average rate increase of 7%. It was also highlighted that hardening market conditions persisted in most lines.
"In Hiscox Retail, the group's less cyclical business, rates are rising across all regions," reported the company. "The strongest rate momentum is in Hiscox Europe with average rate increases of 8%, largely driven by cyber, commercial property, and traditional professional indemnity.
"In Hiscox UK rate is also ahead of expectation at 5%, with strong rate growth in employer liability, technology, and media. In Hiscox USA rates increased 7% on average, driven by both the broker and DPD (digital partnerships and direct) channels."
As for the investment result, Hiscox cited unrealized mark to market losses in its bond portfolio as behind the nearly $294 million loss. The unrealized losses are expected to unwind as the bonds mature.
"The group has performed well in a complex underwriting environment," commented group chief executive Aki Hussain. "Our retail business is on track, with platform migration going well, and we look forward to an acceleration of growth in 2023. The performance of our big-ticket businesses remains robust after the impact of Hurricane Ian, and improving conditions are presenting new opportunities."
For Hurricane Ian, Hiscox reserved $135 million net of reinsurance including reinstatement premiums.