Howden bolsters international legal capabilities | Insurance Business America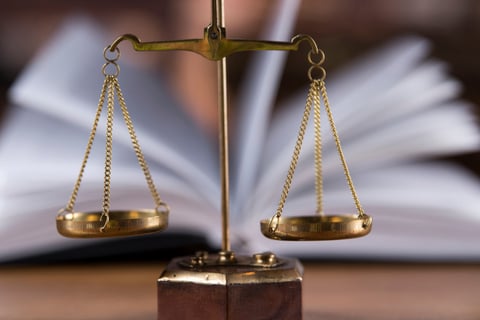 Howden Group has announced the appointment of Will Bloomer to the newly created role of chief corporate and legal affairs officer. In his new role, Bloomer will focus on major, complex corporate initiatives and development.
Howden also announced the appointment of Frances Coats as group general counsel to lead the international legal team. Coats will report to Bloomer.
Bloomer is a member of Howden Group's executive committee. Prior to his new role, he had served as Howden's group general counsel since 2013. He joined Howden Group in 2012 as corporate and legal director. He has also held roles at Heath Lambert (later Gallagher Heath) and Cameron McKenna.
Coates, who will join the Howden Broking and DUAL Group executive committees, has both in-house and private-practice experience in industries from technology and insurance to litigation finance. Prior to joining Howden, she served as European general counsel for bolttech, an international insurtech business. She has also served as chief counsel for corporate and commercial at The Ardonagh Group and has held leadership positions at Tesco and Kraft Foods. She began her legal career at White and Case in London and Tokyo before stints at Latham and Watkins and Clifford Chance.
"Our scale, reach and relevance, and a competitive backdrop that presents us with an incredible opportunity to attract those who want to help us build something different for clients in a unique culture together, mean that the future will be busy," said David Howden, CEO of Howden Group Holdings. "To this end, we must continue to enhance our ability to move with speed and precision whilst managing an increasing number of projects, and we will do this by investing further in our capabilities and infrastructure. With Will's commercial agility, supported by the addition of new talent in Frances, the legal team will continue to play a central role in the group's success."
Read next: Howden establishes partnership with ocean cleanup organization
"I am incredibly proud of the team we have built here and the part we have played in building the group to what it is today," Bloomer said. "As well as the many internal promotions, attracting a group general counsel of Frances' quality – as recognized by her legal peers – is so good for us, as well as being evidence of the excitement building around the opportunities we have to do something different in the industry. She brings a commercial eye and a breadth and depth of legal experience that, in combination, means she will bring a fresh dynamic to our endeavors."