Markel Corporation co-CEO set for retirement next year | Insurance Business America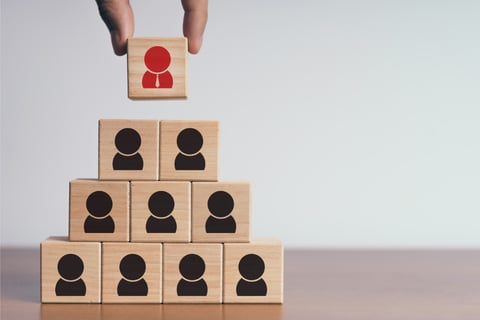 Richard R. Whitt III, who joined Markel Corporation in 1991 and has been co-chief executive since 2016, is retiring by the end of March 2023.
When Whitt retires next year, co-CEO Thomas S. Gayner will become sole chief of the group. Senior vice president and chief financial officer Jeremy A. Noble, meanwhile, will then lead Markel's global insurance platform.
"Serving as co-CEO of Markel and spending the vast majority of my career with this incredible company has truly been an honour," stated Whitt, who will remain in a consulting role for a seamless transition after he steps down less than a year from now.
"It has been a privilege working together with Tom on behalf of the whole Markel family. I am excited for the bright future that lies ahead for Markel, and I could not be more confident in turning over the reins to Jeremy to lead the insurance engine going forward."
The outgoing boss, whose previous positions include president and chief operating officer, led the company in several acquisitions such as that of Alterra, Nephila, and State National.
Chairman Steven A. Markel had this to say: "On behalf of the board, executive leadership team, and employees at Markel, we would like to thank Richie for his leadership and dedication to Markel for over three decades.
"Throughout his career at Markel, Richie has represented Markel's culture and values, especially honesty, fairness, and the zealous pursuit of excellence, which has led to the transformation of the insurance business into a global leader. We have never been in a stronger position."
The group has three profit-producing engines – insurance, investments, and Markel Ventures.
Commenting on his time with Whitt, Gayner noted: "Richie and I have been working side by side for over 30 years to build Markel into one of the world's great companies, and I join with the rest of the Markel family in thanking him for his partnership.
"Over this time, we've grown from working with about 300 colleagues to over 20,000, and throughout that time Richie has always risen to the occasion, leading with integrity and determination throughout. Together, we congratulate him on a remarkable career and thank him for his invaluable contributions to Markel."
Gayner, aside from exclusively taking the helm, will also continue serving as chief investment officer.
"Tom's appointment as sole CEO upon Richie's retirement next year reflects his excellent leadership and stewardship of Markel over the past six years as co-CEO," added the company's chair. "From the time my grandfather started the business in the 1930s until today, evolution has been key to our enduring success.
"Tom's vision has enabled Markel's continued evolution into the global holding company it is today. We are grateful for Tom's commitment to Markel and look forward to him becoming CEO of our company."
Meanwhile, in addition to the changes in 2023, Markel Ventures president Michael R. Heaton is assuming the newly created role of Markel executive vice president with immediate effect. At Markel Ventures, he will be replaced by Andrew Crowley.
As for Noble's successor as Markel CFO, a recruitment process is already underway. Noble, who brings more than two decades of experience, will be looking after the insurance, reinsurance, programme services, and insurance-linked securities businesses following Whitt's departure.