Northwestern Mutual taps analytics expert for board | Insurance Business America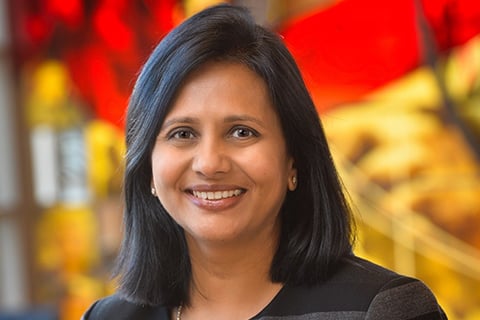 Northwestern Mutual has announced the appointment of Aarti S. Shah (pictured) to its board. Shah is the senior vice president and chief information and digital officer for Eli Lily and Company. She has extensive experience in analytics and data sciences, technology, cybersecurity, digital transformation, drug development and commercialization.
"Aarti is known for leading a global team of several thousand employees through digital transformation, and we welcome her perspective as we further refine our integrated customer experience and data strategies," said John E. Schlifske, chairman, president and CEO of Northwestern Mutual. "She understands how digital and non-digital aspects of a customer's overall experience contribute to relevance in the marketplace and position a business for growth."
Shah joined Eli Lily in 1994 as a senior statistician in 1994 and was promoted to research scientist in 1999. After working in positions of increasing responsibility, she was promoted to senior vice president and CIO in 2016. Shah sits on several non-profit boards. She holds bachelor's and master's degrees in statistics and mathematics and a Ph.D. in applied statistics.