Parametrix taps Hiscox veteran as head of insurance | Insurance Business America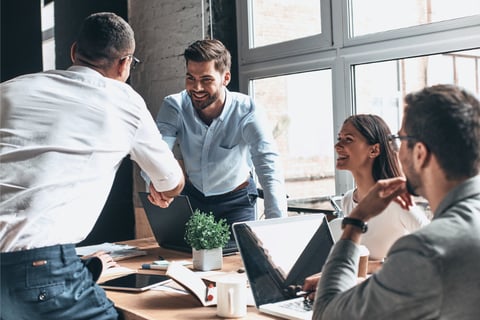 Parametrix Insurance, a provider of cloud downtime insurance, has announced the appointment of Rick Wong as head of insurance. In his new role, Wong will lead a team focusing on broker relations and the development of the broker channel.
Wong has been an insurance industry executive for 18 years. For the last 13 years, he has held underwriting, broker relations and leadership roles at Hiscox USA.
"Parametrix is delighted to welcome Rick Wong as our head of insurance, where he will lead broker channel development and manage our broker relationships, which today include more than half of the top 20 brokers globally," said Yonatan Hatzor, co-founder and CEO of Parametrix. "Rick brings extensive knowledge and experience developing broker channels, which will help him establish Parametrix as the de facto downtime insurance provider for brokers across all enterprise technologies."
"I joined Parametrix because it is uniquely situated to help businesses mitigate the risk of third-party technology downtime," Wong said. "In doing so, we're creating an entirely new category of insurance and protecting our insured from the financial impact of cloud outages."
Read next: Hiscox announces new US cyber head
According to research and consulting firm Gartner, end-user spending on public cloud services will grow 21.7% in 2022, hitting $482 billion. Gartner predicts that public cloud spending will exceed 45% of all enterprise IT spending by 2026, up from less than 17% last year.
Greater dependency on cloud services means that businesses are increasingly exposed to financial risk from cloud outages, Parametrix said. With the company's downtime insurance policies, all terms, including the coverage and the damages, are agreed upon in advance.
The waiting period for downtime insurance can be set to as little as one hour of downtime, and there is no monetary deductible. There are also no restrictions on the use of the funds by the insured, Parametrix said. Because the terms of the policy are agreed upon in advance, there is also no lengthy claims process to investigate the downtime event or debate over the size of the losses, the company said.