PIACT, CTYIP honor Connecticut insurance pros | Insurance Business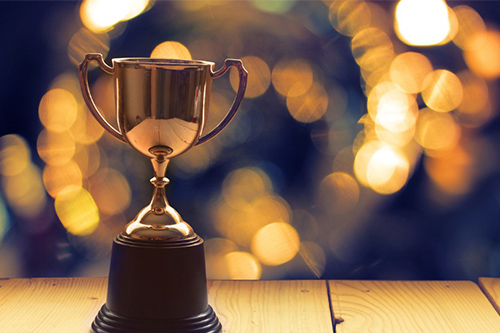 The Professional Insurance Agents of Connecticut (PIACT) and its affiliated organization the Connecticut Young Insurance Professionals (CTYIP) have announced several awards for Connecticut insurance professionals. The awards were distributed at last week's CTYIP industry-wide Golden Gala Awards Night at Fantasia, held in North Haven, Conn.
PIACT named Michael Sabo Company Person of the Year. The award is given to an insurance professional who fosters a strong working relationship with agents and brokers and exemplifies a commitment to professionalism and service.
Sabo is a senior agency executive for Great American, and has more than 30 years of industry experience.
"Our members have grown to recognize Mike as a person who has a strong working relationship between his company and their agencies," said Mark Connelly, president of PIACT. "His commitment to the independent agency system is evident in the relationships he's developed during his career. I am pleased to present him with this award."
PIACT named Sandra A. Woodhouse Professional Agent of the Year. Woodhouse is the owner of Swierad Insurance Associates in East Haven, Conn., and has been involved in the insurance industry for nearly 40 years.
The Professional Agent of the Year award is given to professional, independent agents who demonstrate excellence and achievement in marketing and service, show a commitment to professionalism, and have contributed to PIA and the community.
"Sandra has demonstrated a deep level of dedication to our industry," Connelly said. "She has earned the respect and trust of her colleagues and customers."
CTYIP recognized past president Howard Olderman with its highest honor, the Jim Goodman Memorial Lifetime Achievement award.
Olderman is president of The Olderman and Hallihan Agency in Ansonia, Conn. He has been on PIACT's board of directors since 2002 and served as president in 2010-11.
"With over 30 years in the industry, Howard is an effective and respected leader in the insurance industry," said Katie Bailey, CTYIP president. "His service to our profession is unique and extensive. Throughout his career, he has demonstrated a deep level of dedication and has earned the respect and trust of his colleagues and clients. CTYIP and PIACT are honored to give him this award."