Proposed national standard orders life insurers across the country to locate beneficiaries | Insurance Business America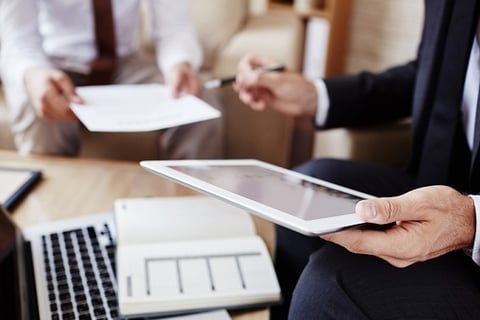 Nearly two dozen states have passed laws demanding life insurers to actively search for beneficiaries, reported
Huron Daily Tribune
. With Illinois the latest to consider such laws, it is anticipated that more states would pass similar laws to ensure that rightful payees receive their dues.
The laws are a response to years-long audits and multi-state investigations of America's top 40 insurers, which revealed that many of the insurers withheld benefits despite knowing full well that their insureds had passed on.
According to
Huron Daily Tribune
, over 20 insurance companies have settled with states since the investigations. Other companies, however, have chosen to oppose both the investigations and the passing of the related laws.
Kemper Corp.'s life insurance business, for instance, is opposing Florida's life insurance beneficiary law (considered one of the strongest in America) and is dissuading Illinois from enacting their proposed beneficiary law.
Illinois lawmakers have approved the bill, which now only awaits Gov. Bruce Rauner's signature.
Kemper had filed lawsuits against Illinois' state treasurer and Florida's chief financial officer, arguing that under their contracts with policyholders, beneficiaries need to make a claim first before they are entitled to benefits.
"If states can interfere with existing contracts, it is a bad precedent for consumers and the companies that serve them and violates the U.S. and state constitutions," the major insurance and finance provider said in a statement.
Many of the laws the states have passed were modeled after a draft designed by the National Conference of Insurance Legislators (NCIL), with the support of the American Council of Life Insurers—an industry group that counts
MetLife
,
Nationwide
and Prudential as members, among others.
In essence, all of the laws require insurers to compare and contrast their databases against a federal database of the deceased.
The NCIL hopes that all states adopt this standard by 2017.
"Life insurance companies are committed to providing people the money they are owed," the council stated in a release. The council's statement also said that most life insurers have "gone well beyond what the law requires" to identify deceased policyholders and locate their beneficiaries.
"We also think it makes sense for everyone in the industry to do the same," the council remarked.
Related Stories:
Consumers don't like insurers, but they prefer ones with captive agents: Report
Billions of unclaimed life insurance policies plague North America