SambaSafety acquires driver training and tech company | Insurance Business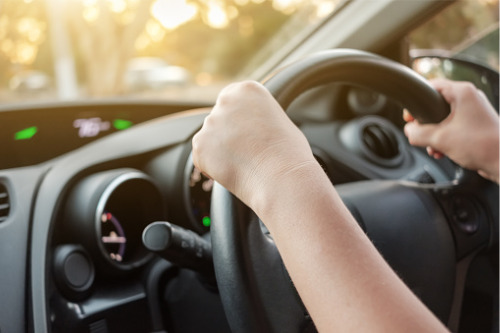 SambaSafety, a provider in driver risk management technology, has announced the acquisition of a driver training and technology company and the launch of a new online driver training product.
SambaSafety has acquired Instructional Technologies Inc. (ITI), a provider of online driver training and technology founded in 1995. The merger facilitates the addition of online training to SambaSafety's driver monitoring product, Qorta.
ITI provides online driver training and learning management system (LMS) software to commercial fleets. The training helps companies reduce crashes, develop and retain skilled drivers and reduce liability. Its products include PRO-TREAD, a collection of more than 140 courses for commercial drivers and warehouse employees; ClearDrive online training for delivery drivers and commercial fleets; PRO-DEFENSE, a modern approach to defensive driving for sedan and light-duty vehicle drivers; and Sentix LMS, a platform for delivering training online and through mobile devices.
Qorta is used by more than 5,000 employers to monitor the state and federal driving records of their drivers. The integration of ITI training content and LMS assignment technology will allow Qorta to provide more tools to help companies enforce policy compliance and promote safety.
"Since our launch of the first license monitoring solution for employers, SambaSafety has revolutionized how companies manage driver risk," said Allison Guidette, CEO of SambaSafety. "Today's exciting announcement positions SambaSafety to again raise the bar and provide the industry's only comprehensive platform to identify and efficiently act on driver risk with world-class online training."
Read more: SambaSafety expands national driver monitoring business
"SambaSafety shares our commitment to reducing traffic crashes and workplace injuries," said Nathan Stahlman, president and CEO of ITI. "Our clients will benefit as we bring our products and teams together in dynamic new ways, and communities will benefit as we introduce online learning to new audiences facilitated by the SambaSafety team."
Qorta University
Based on the acquisition, SambaSafety has also announced the launch of Qorta University, which allows companies to assign, deliver and document completion of online training in response to a driver's behavior, improving safety outcomes and creating a defense record.
With the launch, Qorta provides MVR and CSA alerts integrated with a learning management system. Risk and safety professionals are alerted to risk for their drivers and can assign and manage completion of courses based on specific behaviors. Rather than one-size-fits-all training assigned weeks or months after a violation, Qorta University allows companies to quickly tailor training to a driver's needs.
The Qorta University library spans 252 courses and includes training on defensive driving, injury prevention, hazmat, Department of Transportation regulations, food safety and more. In addition to ITI's PRO-TREAD training, Qorta University includes content from other leading training providers, including Driving Dynamics, recognized as a top 20 health and safety training company for 2020 by Training Industry, Inc.
"The new Qorta learning management system, combined with a robust training curriculum, enables customers to streamline the administration of their driver safety program, ensuring that the right drivers are assigned the right training at precisely the right time," said Rich Lacey, chief product officer at SambaSafety. "For over a decade, SambaSafety has provided companies with solutions that identify and continuously monitor driver risk. We are excited now to provide an expanded toolset that lets customers take corrective action quickly, develop and retain great drivers, and close the loop on risk."