Rokstone Construction unveils leadership team, general liability program | Insurance Business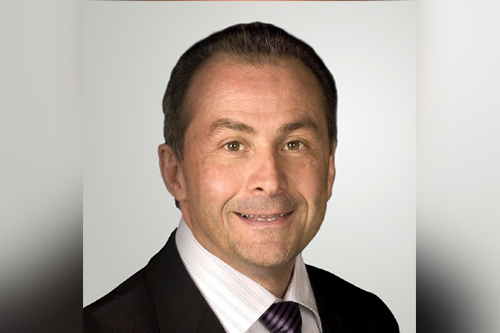 Rokstone Construction Risk Underwriters (CRU) – a new specialty managing general underwriter (MGU) – has revealed its leadership team and its first insurance offering: a comprehensive general liability program for contractors and owners.
The company's launch in the US was first announced in October last year; Rokstone's US casualty and builders' risk insurance operations are an offshoot of Rokstone Group, an international MGU and part of Direct Insurance Group.
Read more: Rokstone Underwriting extends footprint to North America
Now, Rokstone CRU has named four executives to serve on its leadership team. They are:
Michael Pilla (pictured) as CEO: He has more than 44 years of experience in the insurance industry – 30 of which were spent on the carrier side of the business before switching to MGUs. Pilla has been credited for developing large construction underwriting authority grants, as well as with the creation of a unique set of catastrophe and flood underwriting and portfolio management tools. Prior to joining Rokstone, Pilla was the CEO of Technical Risk Underwriters – a Ryan Specialty Group company which he helped create.
Michael Simone as president: Simone has over 25 years of experience in underwriting general liability, auto, and workers' compensation coverages for large construction programs in the US. He played a key role in the designing of Rokstone's comprehensive general liability program for contractors and owners. Prior to Rokstone, he served as vice-president, underwriting manager at AXA XL.
Richard Isgard as senior vice-president of claims: Isgard is an experienced attorney with more than 30 years of experience in handling construction insurance claims, as well as litigation on general liability, wrap-up builder's risk, auto, workers' compensation, and surety polices and bonds. He was previously a senior vice-president at Technical Risk Underwriters.
Michael Souery as chief strategy and analytics officer: He has more than 30 years of experience as an entrepreneur leader having led large-scale business transformations. Souery was previously the chief analytics officer and COO at Technical Risk Underwriters.
In addition to the above appointments, Rokstone CRU has also launched a new general liability program for contractors and owners. A release explained that the program is the first of several.
Rokstone CRU president Michael Simone added that the new program was designed "to make the insurance procurement process for general liability insurance less complicated, less time consuming and more inclusive." This way, owners and contractors can focus on construction, scheduling, productivity and safety.