Blue Cross Blue Shield announces exit from Southeast state's federal health exchange | Insurance Business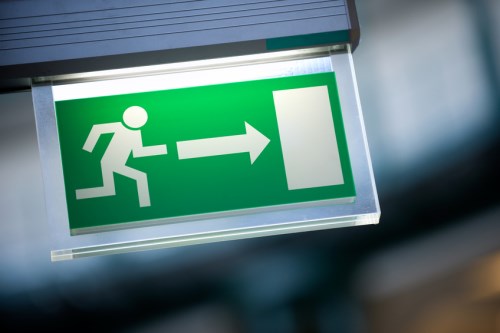 Blue Cross Blue Shield of Tennessee, the state's largest health insurer, announced Monday that it would exit the federal health exchanges in Nashville, Memphis and Knoxville next year.
The insurer cited considerable losses and the ongoing uncertainties on the individual health marketplaces created under the Affordable Care Act (ACA) as reasons for the withdrawal.
Despite announcing its intent to exit Tennessee's three largest exchanges, Blue Cross said that it is open to the idea of returning to the market once uncertainties regarding policies and the membership diminish.
Roy Vaughn, chief communications officer of Blue Cross Blue Shield of Tennessee, told
The Tennessean
that the company made "an extremely difficult but necessary decision" to leave the marketplaces. Blue Cross struggled to manage the number of its members in an attempt to break even after three years of losses on the exchanges.
The Tennessean
reported that Blue Cross is projecting losses of up to $500 million by the end of 2016. Originally planning to sell health plans statewide, the insurer now expects to shed nearly 112,000 members and keep roughly 80,000 primarily in rural areas.
"In our rate request we took great care to close the gap between premiums and costs. We feel like we've adequately addressed that, but uncertainties at the federal level could still put us in a loss position even if our experience with the group is better and our rates better reflect our medical costs," Vaughn revealed.
Vaughn noted that Blue Cross' plans were designed to ensure that at least one insurer remained in every part of the state next year. Blue Cross and UnitedHealthcare were the only two insurers to sell statewide this year.
Prior to the announcement, 57 counties in Tennessee only had one insurer to choose from on the federal health exchanges. With Blue Cross' exit, that number rises to 73.
"While the Tennessee Department of Commerce and Insurance remains concerned about any carrier ceasing its coverage in any area of Tennessee, every company must make its own decision about providing coverage on the exchange," said Tennessee Department of Commerce and Insurance (TDCI) spokesperson Kevin Walters. "All counties in Tennessee have at least one option for coverage. All of our efforts have been focused on ensuring at least one option in each rating area, recognizing the difficulties of the marketplace."
Related Stories:
Carrier exits from Texas ACA marketplace deal crippling blows to the state
Morning Briefing: North Carolina probe of Blue Cross, Blue Shield extended