Federal agents crack down on genetic testing fraudsters | Insurance Business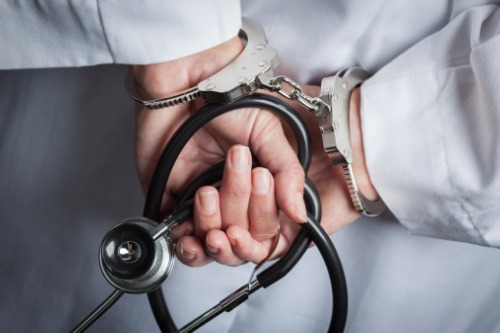 Thirty-five (35) people were criminally charged in four states after federal agents raided genetic testing labs that purportedly demanded medically unnecessary procedures as part of a healthcare fraud scheme.
Agents from both the FBI and the US Department of Health and Human Services inspector general's office recently searched Clio Laboratories following a special report from Reuters that looked into questionable billing practices of medical labs.
Officials representing the Justice Department and Health and Human Services Department Office of the Inspector General announced that charges were filed in four states – Florida, Texas, Louisiana and Georgia.
Among the 35 charged was Khalid Satary of Suwanee, owner of Clio Laboratories. He was accused in an indictment of soliciting unnecessary genetic cancer testing, as well as paying illegal bribes. The other charged individuals were LabSolutions founder Minal Patel, and founder of two telemedicine companies MedSymphony and Meetmydocc, Jamie Simmons.
Patel is charged with defrauding the Medicare and Medicaid programs through genetic cancer tests and paying bribes. Simmons is charged with conspiring to commit healthcare fraud and paying and receiving bribes that led to federal healthcare insurance billings over $56 million.
According to Medicare Part B billing data uncovered by Reuters, LabSolutions' invoices for genetic testing suspiciously jumped from $292,303.56 in 2015 to $68.2 million in 2017.
The agents also looked at Elite Medical Laboratories and medical billing company Laboratory Experts; the two were located within the same building complex as Clio in Lawrenceville, GA. All three companies are connected to Jordan Satary, son of Khalid Satary.
Reuters reported that the fraud scheme involved sales reps getting elderly people to provide a cheek swab; the individuals were told they could be tested to help them understand their risks of developing cancer, or that their tests could reveal how their genetics would respond to certain treatments.
The tests were then signed off by doctors as being medically necessary, and then sent to testing to labs looking to be paid through the Medicare program for their services. However, most of the tests were allegedly not relevant to the patient's medical history. Investigators also found that some of the doctors signed off on the results without discussing them with the patient.
Last week, officials said that Clio – as well as other labs owned by Khalid Satary in Louisiana, Georgia and Oklahoma – together billed Medicare over $547 million for unnecessary tests.