Revealed – how some insurers have benefited from the coronavirus crisis | Insurance Business America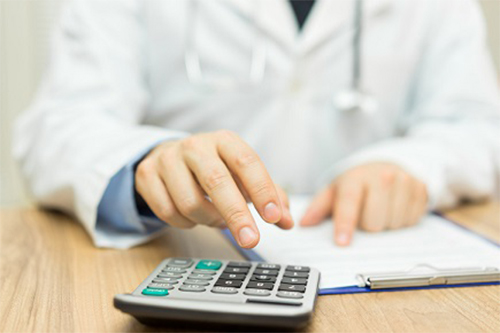 Insurance executives and industry experts have observed that deferred elective surgeries and medical procedures in the wake of the COVID-19 pandemic have not only helped offset the cost of coronavirus care for US health insurers, but also boosted profits.
Last week, UnitedHealth Group posted its first quarter results, reporting earnings above Wall Street expectations and maintaining its profit forecast for 2020 – despite the massive layoffs and business shutdowns mandated to stem the coronavirus outbreak.
Other health insurers – Anthem, Humana, and Cigna – are expected to follow a similar trend, and experts are saying it is due to social distancing rules cutting down on elective care procedures and non-emergency care visits.
"The costs from COVID-19 are going to be actually very small and more than outweighed by the deferral of elective procedures. The net impact is going to be positive for them," Jeff Jonas, a portfolio manager with Gabelli Funds, told Reuters.
According to Aon global chief actuary Tim Nimmer, health plans and employers have seen an overall drop in healthcare use of about 30% to 40%, excluding coronavirus patients.
"For each month that this goes on, we are expecting about 1.5% to 2% in annual costs to be reduced," said Nimmer.
Although extended hospital stays can lead to massive medical bills, the total cost is dwarfed by the amount of savings from millions of individuals delaying elective care, Reuters reported. Those same savings are also outstripping the costs to insurers of waiving coronavirus-related co-pays, deductibles, tests and other care.
Citing claims information, Aon said that the cost of a hospitalized patient could run from $30,000 to $80,000. In comparison, a patient who goes to the hospital and is sent home costs around $1,500 to $2,500.
Nimmer added that some canceled healthcare appointments might not even return, as people ultimately decide not to undergo surgery or that they do not need a sick visit.
The gains generated from deferred elective care could be short term, however.
In a note to clients, Jefferies analyst David Windley warned that a recession-related shift to less profitable Medicaid plans will leave a lasting effect on health insurers.
Such was the case with Blue Cross Blue Shield network member Florida Blue, which observed individuals employed by small businesses severely impacted by mandatory closures that prompted worker furloughs and layoffs. The layoffs and furloughs led those employees to move to Florida Blue's ACA government-subsidized health plans.
"There's probably twice as much enrollment as we would have anticipated in the ACA," said Florida Blue CEO Pat Geraghty.