Selling or merging your agency? Here's what you need to know | Insurance Business America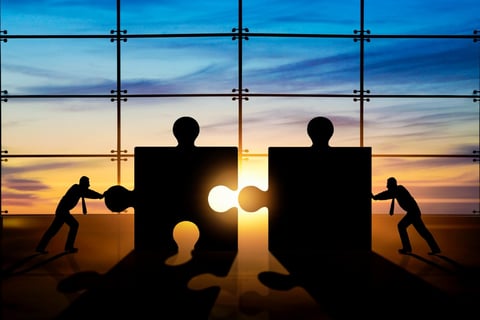 There's a tremendous amount of consolidation in the insurance industry today but no resources to guide agency owners, step by step, through the mergers and acquisition (M&A) process.
The gap in insight drove Doug Levi to put pen to paper and record his experience merging his agency, Tampa Bay, Florida-based Strategic Insurance Services, with Liberty Insurance Brokers (Liberty).
His book, "Your Winning Move: An Agency Owner's Guide to Selling or Merging your Business," details the lessons he learned during the merger and his recommendations to help agency owners prepare for the biggest sale of their life.
"It was quite a process, and I did enjoy it, but it was probably the hardest thing I've done in business," remarked Levi, now a Liberty managing partner and chief encouragement officer of Strategic Insurance Services.
Read more: Insurance M&A sees highest growth rate in 10 years
His biggest tip for agency owners? Make sure you understand your financials and the stages of a deal.
"Educate yourself. Be prepared. Understand the swing, if you will, and really get engaged in the process," Levi said. Regardless of whether a buyer is knocking on your agency's door, owners should know their business's ins and outs and have the necessary documents in hand.
"Start to do the due diligence on your agency now. Put yourself in the buyer's perspective: what are the things I would want to know [as the buyer]? Can you put your hands on all your financials easily? Do you have all the contracts for your team members and all the non-financial items to run your agency?" continued Levi.
The M&A process usually starts with a non-disclosure agreement (NDA) between both parties, followed by an offer via letter of intent (LOI). Levi cautions agency owners that reaching the LOI stage doesn't mean it's a done deal.
"A lot of agency owners may think that once they get to LOI, they're done right, but the process is just beginning. LOI is the start of the deal process, not the end of it," explained Levi.
"You can think of it as similar to being under a house contract. I put an offer in for a house, and it's been accepted by the buyer. Now there will be a period of inspection and due diligence on my part as the buyer."
According to Levi, the due diligence stage can take around 30-60 days, while an entire deal could take anywhere from three months or longer.
"Another important concept agency owners should get in their mind is: are you selling or merging your agency? If I'm selling my agency, I will likely be on for a very short time, perhaps 90 days or less. That's a different dynamic than merging my business, where, inherently, there's going to be a longer-term partnership," Levi said.
Culture becomes especially critical in a merger. Levi advised agency owners to look critically at whether their buyer is a match for their company's culture and to treat the process like a job interview where both parties are assessing each other's goals and visions.
Read more: "Now's when I'd sell" – Pat Gallagher on brokerage M&A
"It's not uncommon in merger transactions that the partner stays on and commits at least five years. That's not an insignificant period of time. What is the culture like? Is it a very corporate culture? What is decision-making going to look like post-close? What level of authority are you going to have as a partner?" Levi asked.
He spoke with nearly a dozen buyers, "from companies the size of Brown & Brown to more regional players," before making his choice. In one of his early conversations with Liberty's owner and founder, Levi said they agreed that the decision of who to merge with was foremost an emotional and spiritual one.
"The economics is almost secondary. If you want to do this and can find the right partner, the deal economics can normally work out," Levi told Insurance Business.
Looking back, Levi admitted he didn't initially know what he was getting into. "I don't think I realized how big of a process it would be. The average agency owner is looking at potentially walking away with millions and millions of dollars," he said.
"Let's be real – should it be easy if someone puts up that much money? In my book, I encourage people to lean into that."
Part of the proceeds for Levi's book will go to Lifewater International, a non-profit Christian organization dedicated to providing access to safe water and improved sanitation to poor rural communities around the world.