Next Generation: A case study in unique perpetuation planning | Insurance Business America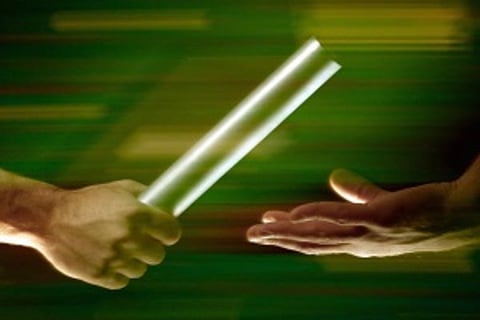 This is the third and final part of our three-part series on successful succession planning. In this installment, IBA looks at an alternative form of perpetuation planning exemplified by 150-year-old Scott Insurance.
What began as a small independent fire insurance agency in 1864 is now a 150-year-old commercial and private risk agency with branches in Virginia, North Carolina and Tennessee.
Lynchburg, Va.-based Scott Insurance has seen its fair share of company presidents in its long history, but its approach to succession planning is different. Instead of relying on internal or external sales, Scott has functioned as an employee-owned business since 1975. That means current president, Hutch Mauck, was elected by his peers on the board in a two-year succession process.
This approach has made perpetuation a snap, Mauck said during an interview with
Insurance Business
.
"Previously, we were owned by three individuals who recognized the need to have a better perpetuation vehicle for the future. They were smart enough to introduce our employee stock ownership (ESOP) plan at that point in time," Mauck said. "That was forward-thinking back in 1975, and it's proved to be a great ownership model and perpetuation vehicle for our firm."
Mauck added that under an ESOP, ownership is "very clear and defined." When an employee leaves the company, the stock is purchased by remaining employees.
Not that that happens often.
During its 150-year history, Scott has maintained a 97% employee retention rate, with new talent coming in all the time. Just this year, Mauck says Scott plans to hire between four and seven new producers and 10 to 15 non-production agency staff members. That's a 7% to 10% growth rate.
Scott targets young and talented individuals through employee referrals and headhunting firms. New hires come from a variety of backgrounds—not just in insurance. That includes Mauck himself, who came to Scott in 1991 as a former employee of First Union Bank in Tampa.
Mauck believes Scott's unique perpetuation model and high employee retention rate will allow the agency to continue its impressive success.
"We see a continuation of organic growth for years into the future, and our goal would be to continue the tradition for 150 years under our current employee ownership," he said.
You may also enjoy:
"The one thing you need for successful succession planning"
"Looking to sell? Get the valuation process right"
"Succession planning starts now for independents"