New partnership provides enhanced D&O coverage for funds | Insurance Business America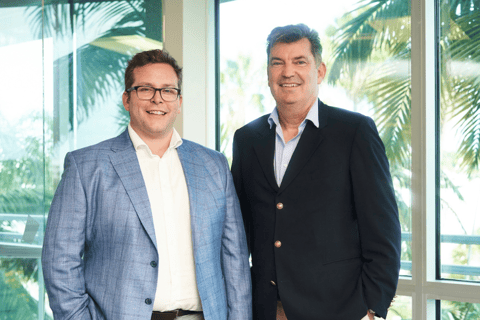 Global financial services provider Apex Group has announced the launch of Apex Protect in partnership with Mosaic Insurance and Aon.
Apex Protect offers enhanced directors and officers coverage for funds. The coverage factors environmental, social and governance credentials into the insurance risk assessment. ESG assessments are provided by Apex ESG Invest Check. The initiative utilizes Mosaic's insurtech platform and Aon's expertise and footprint to provide real-time price indications for frictionless processing.
Apex Protect provides broad fund D&O coverage with extensive mitigation and investigation protection, the company said. Advantages of the coverage include significantly faster turnaround times, with instant pricing discovery for D&O insurance for new or existing funds, exclusive policy working and increased pricing leverage. Improving ESG scores will deliver premium benefits.
"We are excited to be partnering with Mosaic Insurance to offer Apex Protect, an innovative solution capable of linking ESG ratings with specialized underwriting for our clients through Mosaic's bespoke digital platform," said David Carrick (pictured above right), CFO of Apex Group. "Apex Protect is a powerful proposition, combining Mosaic's experienced underwriting team and broker partners with Apex Group's market-leading ESG services to help identify and reduce financial and non-financial risks across funds."
The coverage offers special additional limits for non-executive directors in the event of exhaustion of limits, pre-claim costs in the event of an inquiry or investigation, and regulatory and public relations costs for directors and officers of funds, the company said.
Read next: Mosaic adds tech E&O to cyber
"We're proud to partner with Apex Group on this innovative offering that showcases what a true risk-first insurtech can do in this space," said Liam Jones, strategic growth officer at Mosaic. "This is a groundbreaking approach that combines our revolutionary technology, market-leading D&O coverage, and claims services informed by ever-important ESG risk understanding that allows objective client differentiation. We're thrilled Apex clients will be the first to benefit from this capability."
Apex Protect also includes an additional ESG limit for ESG claims brought against fund directors or officers, subject to the completion of an ESG assessment by Apex ESG Invest Check.
"Reducing the frictional burden and cost whilst increasing the transparency of purchasing fund-level D&O insurance is an important step towards driving innovation in this industry for clients," said Christine Williams, global specialty product leader at Aon. "This is an exciting step in this journey, and we are thrilled to be partnering with both Apex and Mosaic to deliver this innovative solution."
The tie-up is one of a number of recent partnerships for Mosaic. Last month, the carrier partnered with Safe Security to launch a cyber risk evaluation platform. In August, it partnered with Howden to launch an integration of their technology platforms.
Have something to say about this story? Sound off in the comments below.