Global survey outlines a huge rise in 'People' risk | Insurance Business America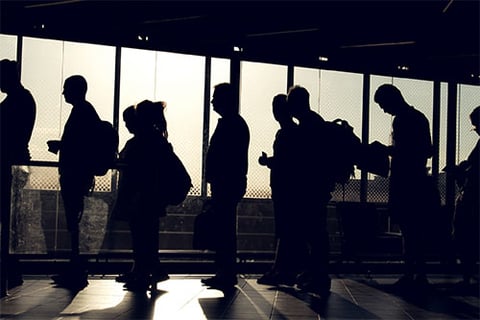 What are the top risks for businesses to focus on mitigating during 2020? Risks such as climate/environmental, and cyber, quickly spring to mind. However, it seems one other type of risk has leapt forward in the rankings.
That risk is 'People' risk, which, according to the COVID Risk Review carried out by operational risk association ORX, has shot up the rankings.
The firm carried out a global survey of more than 160 senior risk professionals across banks and insurers. People risk, which focuses on concerns with a company's employees – shot up from 11th place in January this year, to fourth place in the May survey.
"There is a myriad of issues businesses need to consider around their people in the fallout of coronavirus," said Luke Carrivick, research and information director at ORX. "Staff are either working remotely in places that the organisation does not own and therefore cannot control, or in office environments that require additional health and safety measures.
"Considerations raised in the survey range from increased responsibility for someone's physical safety and mental wellbeing, all the way through to it being more challenging to train, develop and retain staff, or to help them feel affiliated with company culture when working remotely."
Another issue raised in the survey was that of "key person risk" – highlighting cases in which only certain members of the team are trained for specific tasks and they subsequently contract coronavirus.
"This is particularly challenging in litigious cultures like the US, where class actions are more commonplace," said Carrivick.
The top risk on the list was business continuity – understandable amid closures on the back of the coronavirus pandemic; followed by information security and transaction processing and execution.