Virtual captives: an innovative risk solution in a post-pandemic world | Insurance Business America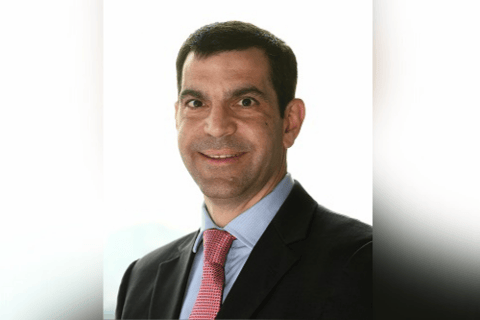 The world has been irreversibly changed by the COVID-19 pandemic in many ways, including how risk is perceived and managed. To cope with these sweeping changes, insurance/risk management firms and their clients must be ready to innovate.
To learn more about the various ways to deal with new and returning risks, Corporate Risk and Insurance caught up with Andre Martin (pictured), head of innovative risk solutions for Asia-Pacific, Swiss Re Corporate Solutions.
According to Martin, the pandemic has accelerated the hardening trend that began in the market roughly three years ago.
"After a prolonged phase of softening with inadequate pricing levels, commercial insurance rates started increasing since 2018 across most market segments and regions," he said. "Whilst a number of factors, such as heavier-than-expected insurance losses, claims inflation and a persistent low interest rate environment, are behind the current market hardening, the COVID-19 pandemic has added to and accelerated this trend."
The pandemic, Martin added, brought about additional strain on insurers' financial performance, with an increase in the number of claims, mostly caused by event cancellations, business interruption and credit and surety claims.
"Over the past 12 to 18 months, we have seen several insurance markets exiting or severely reducing their appetite for certain classes of business and exposures," Martin said. "This has translated into price increases, reduced scope of coverage and limited capacity. Notable examples are liability with US exposures, D&O, certain construction classes and some property exposures, like bushfires or floods.
"As a consequence of the unexpected severity of COVID-19, a general observation is that corporate risk managers are becoming both more alert and aware of risks. We see many clients today revisiting their risk registers looking for gaps in cover and possible exposures they might have underestimated in the past."
Risk managers have been increasingly turning to new solutions to manage current and emerging risks, and the pandemic has further solidified that trend.
"Broadly speaking, the suite of solutions available to address the current challenges can be classified into three categories," Martin said. "These are: (i) structured solutions that provide longer term certainty of price and capacity; (ii) flexible solutions that can fill the gaps in traditional insurance programs; and (iii) cost-efficient solutions to optimize self-insured retentions."
The first category includes multi-year solutions. These, according to Martin, provide guaranteed capacity over time, price stability and generally include pain share or gain share elements, which allow the insured to participate in the performance of the insurance program.
"One type of structured insurance solution that is gaining increased attention is the virtual captive proposal, allowing the insured to fund a larger part of their own exposures," Martin said. "It is essentially an insurance agreement emulating the benefits of a captive without formally setting one up."
Virtual captives are different from regular captive insurers in that virtual captives are not formal legal entities. Instead, a virtual captive is an agreement with an insurer that acts like a captive – emulating its cashflows and other benefits. It is a structured multi-year solution that allows the parent firm to fund part of its exposure via profit-sharing or additional premium features.
"The main benefit is that, being an insurance contract, it avoids the regulatory complexities, costs and procedures usually involved in setting up a new legal insurance entity," Martin said. "Therefore, it is a faster, simpler alternative for corporations to achieve the same goal of retaining or funding more of their own exposures."
Martin emphasized the importance of clearly identifying the problem and understanding the insured's goals, which may include longer term certainty in a volatile environment, filling protection gaps, or optimizing self-insured retentions.
"At Swiss Re Corporate Solutions, our team of risk experts work with corporates and brokers to create tailor-made solutions for each individual client to address their unique challenges, whether it is new emerging risks, gaps in their current insurance or reducing inefficiencies of traditional insurance programs," Martin said.
"For example, when contemplating captives or virtual captives, the corporate must have the willingness and financial capacity to retain and fund part of their losses. As such, these solutions are individually set up to tackle different business challenges and are not meant to be one-size-fits-all."