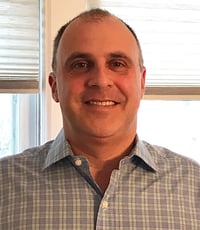 Matthew Romano, Monarch E&S Insurance Services, a division of SPG Insurance Solutions
Vice president, flood
MONARCH E&S INSURANCE SERVICES, A DIVISION OF SPG INSURANCE SOLUTIONS
Specialty: Flood
Matthew Romano began his career as a flood consultant in the real estate industry. He then delved into the wholesale side of the insurance business, where flood placements were mostly controlled by the National Flood Insurance Program (NFIP), which he found to be inefficient and costly.
"I think the biggest challenge was in the beginning of my flood career, when the idea of private-market flood was so new and I needed to get the word out to the retailers and explain how this would work and why this type of placement could be better for their insureds," Romano says. "I was able to do this by spending the time understanding all aspects of the private markets and what they had to offer. This gave me the ability to educate the field and help them provide their insureds coverage that filled in gaps left by the NFIP."
Romano regularly finds excess flood coverage to fill sublimit gaps and replaces NFIP coverage with private-market solutions that offer better coverage while limiting NFIP cost increases. He also helps his clients limit exposure by assisting with modifying building designs for high-hazard areas.