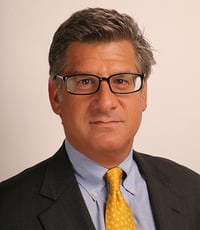 Peter R. Taffae, Executive Perils
Managing director
EXECUTIVE PERILS
Specialty: Cyber
Peter Taffae is the founder of Executive Perils, which specializes in D&O, cyber/privacy, intellectual property, crime, fiduciary liability, professional E&O, legal malpractice, and employment practices liability insurance (EPLI) for financial institutions and corporate clients. The company made Inc. magazine's 2011 list of the fastest-growing firms in the US and has garnered numerous other awards over the years.
Prior to starting Executive Perils, Taffae was SVP and manager of the financial services department at Minet/Aon for four years. Before that, he spent eight years as SVP and manager of Marsh & McLennan's FINPRO division and as Pacific South FINPRO regional coordinator. In each of these positions, Taffae focused exclusively on D&O, E&O, EPLI and kidnap & ransom cover. Prior to these positions, he spent five years at Chubb and wrote the original first- and third-party cyber policy in the industry in 1996.
Taffae has lectured on D&O, EPLI and cyber topics in a variety of forums and is frequently quoted in industry publications. During his career, he has received numerous awards, including being named to IBA's Hall of Fame in 2020.