AAMI reveals hotspot for animal collisions | Insurance Business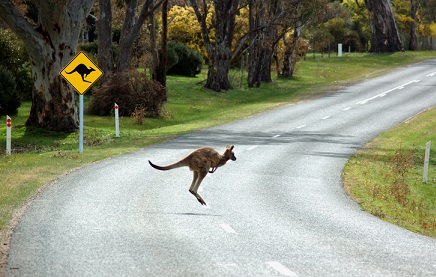 A nationwide analysis by a Brisbane-based insurance company has revealed Australia's number one animal collision hotspot.
The AAMI study, which involved 20,000 accident insurance claims in the past year, revealed Canberra as the area with the most animal collisions, with regional areas such as Heathcote in Victoria and Cooma in New South Wales also making it to the list of top 10 worst hotspots.
"It's no surprise these areas experience the highest number of animal collisions, given their regional location and proximity to bushland with large wildlife populations," said AAMI spokesperson Ashleigh Paterson in a
Mozo
report.
The analysis found that car collisions with animals were most frequent in the cooler months of the year, due to poorer light and difficult driving conditions caused by adverse weather.
Shorter days in the winter months also meant drivers and animals shared the roads in peak driving (and animal crossing) periods, such as dawn and dusk, with Paterson stressing the importance for drivers to be extra careful during these times, the report said.
"Drivers need to be extra vigilant on the roads during this time of year especially in areas that are renowned for wildlife sightings," she said.
Most commonly victimised during these collisions were kangaroos, which made up 80% of AAMI animal insurance claims. Other animals regularly hit by Australian drivers were wombats, wallabies, and cattle,
Mozo
reported.
Related stories:
AAMI under fire over Wye River bushfire claims
AAMI pulls advertising after barrage of complaints
Leading insurer AAMI prepares for bushfire season