ASIC launches "unprecedented" legal actions against Westpac | Insurance Business Australia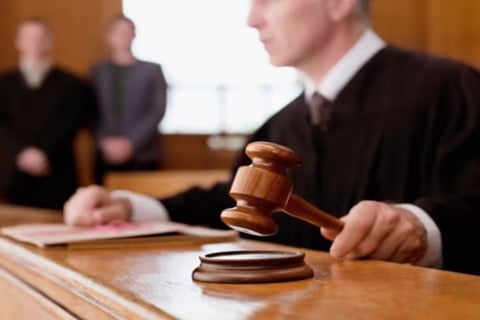 The Australian Securities and Investments Commission (ASIC) has launched six civil penalty proceedings against Westpac, including against the bank's former general insurance business.
"The conduct and breaches alleged in these proceedings caused widespread consumer harm and ranged across Westpac's everyday banking, financial advice, superannuation and insurance businesses," said ASIC deputy chair Sarah Court.
Westpac's former general insurance business and also its banking, superannuation and wealth management brands are the subject of the allegations.
'It is unprecedented for ASIC to file multiple proceedings against the same respondent at the same time,' said Court.
The proceedings were launched in the Federal Court and allege widespread compliance failures. The alleged conduct occurred over many years and affected many thousands of consumers.
In the general insurance case, ASIC alleges that Westpac distributed duplicate insurance policies to over 7,000 customers for the same property at the same time, causing customers to pay for two (or more) insurance policies where they had no need for the additional policies.
Read next: Westpac slapped with $9 million fine for breaches of best interests duty
ASIC also alleges that Westpac issued insurance policies to, and sought payment of premiums from, 329 customers who had not consented to entering into an insurance policy.
ASIC has also accused Westpac of failures around insurance in super. The Commission alleges that Westpac subsidiary BT Funds Management charged members insurance premiums that included commission payments, despite commissions having been banned under the Future of Financial Advice reforms.
'A common aspect across these matters has been poor systems, poor processes and poor governance, which is suggestive of an overall poor compliance culture within Westpac at the relevant time," said Court.
Westpac has admitted the allegations in each of the proceedings and will remediate approximately $80 million to customers.
ASIC and Westpac will submit to the Court that combined penalties of more than $100 million are appropriate.
Read next: Two Westpac subsidiaries accused of pocketing super members' returns
Court said customers are entitled to have trust and confidence in Westpac being able to deliver what it promises, without suffering financial harm.
"Westpac must urgently improve its systems and culture to ensure these systemic failures do not continue," she said.
Referring to the unprecedented decision by ASIC to file multiple proceedings against the same respondent at the same time, Court said:
'However, these were exceptional circumstances. ASIC had numerous Westpac-related matters under investigation through the course of 2021, and we decided to expedite those matters for consideration by the Court at the earliest opportunity.'
Each matter will now be separately considered and determined by the Court.