Australia swelters through third hottest year | Insurance Business Australia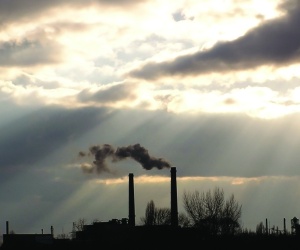 Australia suffered its third hottest year in history in 2017 as climate risks continued to rise.
The Bureau of Meteorology (BoM) revealed that 2017 was the third-warmest year on record with maximum temperatures the second-warmest ever. Meanwhile, the 11-year mean temperature for 2007-2017 was the highest on record as seven of Australia's 10 warmest years have occurred since 2005, the BoM Annual Climate Statement revealed.
"Annual mean temperatures for 2017 were above, to very much above, average for the majority of Australia, and record warm for much of central and southern Queensland, adjacent parts of northern New South Wales and an area of the central coast of New South Wales," the report states. "It was among the 10 warmest years on record for Queensland, New South Wales, Victoria, Tasmania, and South Australia."
Professor Will Steffen, councillor at the Climate Council, blamed climate change for the warming conditions.
"Another year has passed and we have another set of records driven by intensifying climate change," Steffen said.
"Despite this stark warning on the need to take urgent action on climate change, once again Australia's greenhouse gas pollution levels increased in 2017, despite the United States and Europe continuing a decade-long decline."
Climate change-related risks ranked in the top 10 of the
Allianz
Risk Barometer in Australia for the first time and are becoming more concerning for the insurance industry.
Sharanjit Paddam
, principal at
Deloitte
Actuaries & Consultants, said that climate risk is impacting the sector in multiple ways.
"
APRA
has been very clear that climate risk is like any other risk faced by an insurer," Paddam told Insurance Business. "It needs to be part of their risk management framework, they need to have processes in place in terms of all the regulatory standards, your risk management plan, your risk appetite statements, your internal capital adequacy assessment process. All of those elements of a company's risk management framework need to be adapted to include climate risk."
Paddam noted that while climate risk is a concern for the industry, it also presents opportunities for the development of new products to meet changing risks.
"I think we are going to see an increase in weather derivatives going forward," Paddam continued. "And also, there are tremendous amounts of renewable investments going on and all of that construction needs construction cover, transport cover, etc.
"There is a large amount of commercial and large project financing that is also needed and insurers can play a big part in that."
Related stories:
Global report highlights two major Australian issues
Weak La Niña continues