Berkley Insurance Australia chief on why it pays to let the best idea win | Insurance Business Australia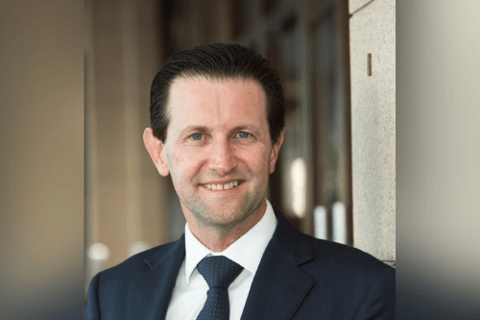 For some, "innovation" might be nothing more than just a buzzword; for Berkley Insurance Australia (BIA), it's the guiding principle behind the firm's constant betterment. Here chief executive Tony Wheatley (pictured) – who is part of the "Innovation: Evolving in a digital market" panel at the upcoming Women in Insurance Summit – shares why questioning things could very well be the answer.
"Around three years ago, there was a groupwide decision made that we needed to focus on innovation and try and make the various companies within [W. R. Berkley Corporation] more innovative in the way they think and the way they behave and add an additional layer to the culture," Wheatley told Insurance Business. "So, Berkley has been promoting a lot of education and a lot of training or thinking around innovation.
"And it's important, we think, because the insurance industry in particular has been very slow to transform, and the fact that the feedback from brokers is that some of the bigger companies are struggling to be able to work from home and provide the same level of service is an indication that the insurance industry is a long way behind where it needs to be in terms of innovation just in that aspect, let alone others."
Read more: Insurance brokers lament "terrible" service levels
For Wheatley's camp, to be a business that has a focus on innovation, it's crucial to build the behaviours within the organisation that allow innovation to foster, and to put systems and processes in place that will easily enable collaboration aimed at examining and possibly reshaping what currently exists.
"The ultimate goal," said the CEO, "is to really have it happen without people even having to think about it – it just becomes part of what you do and part of the way you are. There's a long way to go for most companies to get there, but I think once you get that goal, then innovation becomes part of the day-to-day, and I think the insurance industry will move ahead a lot quicker."
According to Wheatley, it's about looking at everything you do and asking, 'Does that still make sense? Is there a better way to do it? Are there other people we should be talking to who might have some better ideas?'
He stated: "Challenging the status quo is the key to it, but you've got to be open to being challenged to be able to do that. We have this saying, 'The best idea wins'. If you've got an innovative idea, it doesn't matter where it comes from, or who it comes from. If that's the best idea, then that's the one that should really be worked on and promoted."
For the insurer's boss, it's not an issue of seniority or a matter reserved only for management. At BIA, for instance, the award-winning firm gives everyone the chance to offer ideas. And it must be working – the business emerged as Insurer of the Year in Insurance Business Australia's Brokers on Insurers 2021 report.
Read more: Revealed – what brokers really think of insurers and the insurer of the year
"Getting good feedback that we're servicing brokers really well doesn't mean we sit on that and don't worry about that anymore," stressed the chief executive. "We're constantly looking at it thinking, 'OK, can we do it better? Can we improve the system? Is there a better way to free up our underwriters to give them more time to spend working with brokers?'
"You've got to have that philosophy; otherwise, you not only stand still but you end up actually going backwards. And the main part of the way we're trying to build this innovation culture is we have a process where we ask people to put forward ideas on broad questions. So, that might be a question of, 'How do we improve the turnaround time in our quotations?' We actually put that out there as a question to all of our employees."
Not only do members of the workforce get to suggest what they think; they also get the opportunity to see colleagues' ideas so anyone can build further on them.
Wheatley told Insurance Business: "The encouraging thing is to try and have people add to those ideas. What we want is some positive feedback. It's not an opportunity to say, 'That obviously won't work' or 'That idea's silly'. Then we try and go through a process of working out which of those ideas have the best potential to make a difference.
"So, all of our employees get asked to participate in that, and most of them do. And most of them, I think, enjoy the process. I think it's great that we have that avenue to give our employees the ability to have a voice in that area. The best ideas aren't probably going to come from me; they're going to come from someone else in the organisation. They may or may not even be involved in that part of the business that we're talking about."
Wheatley is among the speakers at this year's Women in Insurance Summit Australia taking place on August 05. Register now.