Assessing the impact of COVID-19 on insurance | Insurance Business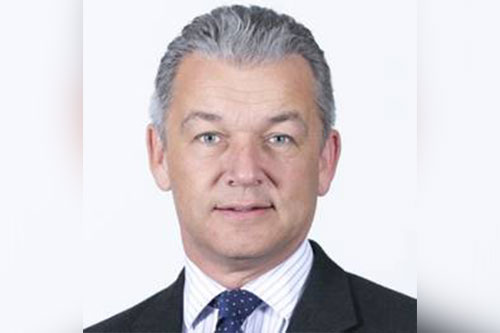 How has your business been impacted by the coronavirus (COVID-19) pandemic? Brokers across Australia are sharing their views in a new online survey – which you can fill out now – assessing whether they have lost or gained business, their take on the government's approach to the crisis, and the support they've received from insurer partners.
One element that has changed, according to Alex Lumby (pictured), chief client officer at Marsh Australia, is that consumers are now looking at insurance from a more scientific perspective.
Lumby says clients are reassessing how they spend their money on insurance amid the economic toils from COVID-19.
"Consumers want to know what's the more scientific logic behind whether they buy this amount of cover, whether they protect their assets, whether they take this amount of retention, what can they afford as a retention and how do they build that through?" Lumby explained.
"It's really important - this is where people need to refocus on not just valuing insurance renewal but also managing the wider risk landscape. They're questioning and then producing a scientific and more logical judgement. Going forward, people will be making informed decisions wherever they can, in what is a rapidly changing world."
Read more: "Risk and uncertainty have increased": director on the COVID-19 pandemic
The risk profile of organisations has also been changed following large internal and external operational changes.
"Some organisations have changed significantly in their make-up," Lumby continued. "The way that they're doing business has changed, they're changing where they're exporting to, they've changed in the way that they're looking to do business."
Additionally, consumers are now looking "very closely" at the valuation of their assets and the level of business interruption cover they buy.
"Clients are looking at their insurance investments and asking: 'with the money we've spent last year on insurance, what is the best way to spend that money this year?' What's the most appropriate places to be spending it because it's not necessarily a case of just buying the same thing that they bought last year," Lumby added.
During the initial onset of the pandemic, Lumby says Marsh saw clients from a wide spectrum of the economy ask for advice on how to manage risk, challenges and employee productivity. These movements led Marsh to develop what it calls the 'Pandemic Lifecycle'.
"The Pandemic Lifecycle takes the client through the whole duration of the pandemic, looking at the challenges that they're faced with," Lumby continued. "It's uniquely going to clients and saying, 'these are challenges that you will, in all probability, face during the duration of the lifecycle'.
"The client could look at the Pandemic Lifecycle and say: 'we've journeyed through the lifecycle and we're very fortunate to be here because of these specific reasons' and they are being walked through to a recovery phase," Lumby continued.
"They then should be able to anticipate what's happening now and what will happen moving forward."
Read next: APRA reveals cost of natural disasters, COVID-19 on general insurance
Lumby noted that there have also been some positive outcomes emerge from the global crisis. He says that despite the workforce being forced into remote working on short notice, business collaboration globally, nationally and regionally is at its greatest level yet.
"The world is moving so rapidly, we were able to actually reach out to our colleagues in the United States or in Europe, take their learnings and then bring some of them back to Australia or back to the Pacific," he said. "That is one of the things that really jumps out from this pandemic."
What impact has the pandemic had on your business and what have you made of the response of insurers? Let us know by filling out this quick survey now.