Blake Oliver boss on "resolute" insurance industry | Insurance Business Australia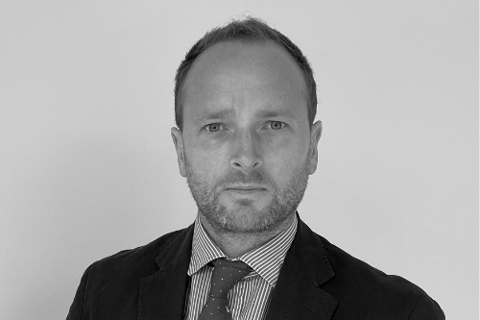 Insurance specialist consultant Blake Oliver Consulting is confident about what the market is going to bring, and here managing director Daniel Marsh (pictured) shares why, while lifting the lid on the company's approach to executive search.
"Throughout the whole pandemic, the insurance industry was resolute," said Marsh, whose business is the sponsor of the Australian general insurer of the year prize at the upcoming Insurance Business Australia Awards. "There wasn't really a slowdown at all. We're busier now than we were before the pandemic, 18 months ago. We saw growth month on month throughout.
"What we did see was senior moves. If, say, an underwriting firm were to lose a key underwriter, they have to replace that individual. Same with broking, if you've got a client-facing broker who leaves your business, that person needs replacing. So, as a recruitment business that is quite close to the market, we were busy that whole period."
In fact, the latest placement by Blake Oliver was announced just a few days ago: the incoming chief executive at Insurtech Australia, Simone Dossetor. According to Marsh, who interviewed all the candidates, the confidential search began six months ago.
He told Insurance Business: "I think the reason why we were appointed as a search consultancy was to make sure that a full and thorough transparent process was undertaken, and I think Insurtech Australia did the right thing by doing that."
Read more: Outgoing Insurtech Australia chief on "incredibly rewarding" stint
"They're not looking for a CEO to come in and maybe make sweeping changes, but also they don't necessarily need someone to come in and maintain the status quo completely," added Marsh, who worked closely with Dossetor's predecessor, Rita Yates, and Insurtech Australia chair Eoghan Trehy.
"It's about taking it to the next level, and I think bringing in Simone is a great opportunity for Insurtech Australia to take that next step. I think it's just a fantastic opportunity for the emerging organisation to bring in someone of that calibre."
As for Blake Oliver's process, Marsh said it depends on the hiring company's position, where they are in the market, and what their plan and aspirations are.
The headhunting expert said: "If I was working on CEO roles at a large insurer or a large broker, it would be a very different search and the candidates that would be considered would be very different as well. So, we take a search on face value."
Having worked in insurance himself, Marsh has the advantage of actually knowing the people in the industry he now helps to find talent.
Read more: Blake Oliver MD on why he thinks "people are simply ill-informed"
"My network here in Australia goes back a good 10 years, while my networks in Europe and in Asia go back over 20 years," highlighted the MD, who has "lived and breathed insurance" since 1998. "I love the fact that I can use my network, meet existing people I know and really build my network that way.
"Also, I see people come through the ranks – people I've placed for junior roles many years ago who are now senior managers. And that's what I really enjoy about the industry. It's not just about partnering with companies; it's partnering with good people that we can see progress and then work with them once they're looking to build their own teams."
Meanwhile, with Sydney opening up in two weeks and Melbourne likely to follow suit, Marsh said he expects the market to become even busier.
He told Insurance Business: "There's lots of businesses using this time to really look at their businesses internally, make some senior appointments when necessary, and really put their businesses into strong footing – ready for when we come out of this pandemic, which hopefully will be in the next few weeks.
"We've got a number of assignments that we've been asked to start looking at with anticipation of getting staff back into the office," added the consulting boss. "We're buoyant and we're confident about what the market is going to bring.
"Senior leaders are looking for good-quality staff, which isn't always easy to find. And in a changing market which continues to harden, finding people who can actually work through that sort of space and have that experience and can add value to the business is always going to be critical."
This year's Insurance Business Australia Awards will take place virtually on November 12. The event will feature the exclusive stream of the awards presentation, as well as online networking opportunities such as peer matching and a live chat. You can register here.