Broker wanted at ANZIIF award winner | Insurance Business Australia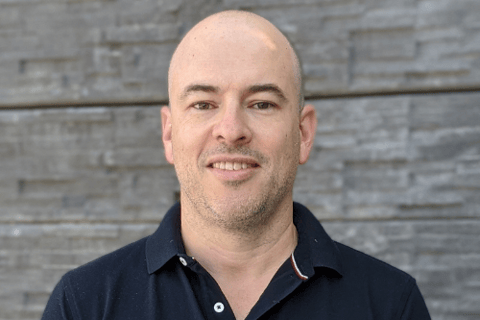 Specialist brokerage Trade Risk, which a few months ago moved to bigger premises in Hendra, is looking to add another broker to its roster to ease the pressure on the award-winning company's current line-up – doing so, however, isn't proving to be an easy undertaking.
"Finding staff is far and away the biggest challenge that we have," Trade Risk managing director Shane Moore (pictured) told Insurance Business, "and has been the case for probably the last 12 or 18 months. I think it's a safety thing.
"People might be in jobs where they don't necessarily love that job or love the place that they work, but I guess it's safe and secure to just stay there. Also, because we're small, perhaps in less certain times like we're in at the moment, people may be not quite as keen to jump to a smaller brokerage, especially if they're currently working at one of the bigger brokerages."
At present, Trade Risk is manned by 10 people, including Moore. Last week, the business won Small Broking Company of the Year at the Australian Insurance Industry Awards organised by the Australian and New Zealand Institute of Insurance and Finance (ANZIIF). The broking size categories – small, medium, and large – are based on gross written premium (GWP).
Read more: ANZIIF announces winners of 2021 Australian Insurance Industry Awards
When asked whether he has ambitions to eventually become medium-sized, Moore said it would be good to be at that level where they could do more of what they're doing now for more customers.
While the broking boss has no specific GWP target that he plans to reach within a certain number of years, he takes a one-year-at-a-time approach that is "definitely" working for the 11-year-old company.
"At the moment we're targeting 25%-a-year organic growth, which we're on target for this current financial year," revealed Moore, whose camp also recently picked up the Corporate Authorised Brokerage of the Year prize at the 2021 CBN (Community Broker Network) Broker Awards. "I don't necessarily like to plan too many years [ahead], but that 25%-a-year organic growth is a nice target to hit.
"It's been decent growth. [Since 2010] we've never gone out and acquired another book, and I've never gone out and borrowed money or raise capital to grow. I used credit cards in those early days. I started from scratch with some credit cards and not really a whole lot of savings, either. It was a bit crazy, but we worked hard and we got there."
Read more: Specialist broker "just can't keep up"
Moore – whose credentials include time spent at IAG, Suncorp, and ANZ – now wants to hire an additional broker to support Trade Risk's growth. At present he employs four brokers.
"I'm excited about growing the team and taking some workload pressure off the existing staff, because they've been under enormous workload pressure over the last 18 months," the MD told Insurance Business.
"What excites me the most is getting some more staff onboard, releasing some of that pressure. The team has so much more potential, but they just spent so much of their time just getting through the work. So, I'm excited about them having a little bit more freedom to perform at a higher level."
The challenge now, said Moore, is finding someone who they consider as the perfect fit.
Read more: "Twenty years on we're still having exactly the same conversation"
He added: "Probably attitude would be the biggest thing. They need to know what they're doing as well, but I'm really looking for someone to start off at the smaller end of our book, which still requires a really good attitude and customer service focus.
"They don't need to have a wealth of technical and underwriting knowledge. We can teach them a lot of that, as long as they have the basics covered off and they know how to be a broker and they know the importance of the work that they're doing as a broker. That's really what we're after."
Meanwhile, Moore highlighted that "all of the [client] trust" is in his broking staff who run Trade Risk's portfolio. He, on the other hand, concentrates on the firm's systems and processes, as well as the marketing aspect of the business and essentially looking after the workforce.
As for the brokerage's ANZIIF recognition, Moore had this to say: "It's just nice to be recognised for the work that we put in and toil away in a little office. We're working hard, whether it's me doing things on the marketing side or the system side, or the staff with what they do for the clients.
"We're just constantly working and pushing and trying to be better. I think we know that what we're doing was pretty good, but to have an industry body recognise us is a feel-good thing for the team."