Business interruption test case filed in NSW Supreme Court | Insurance Business Australia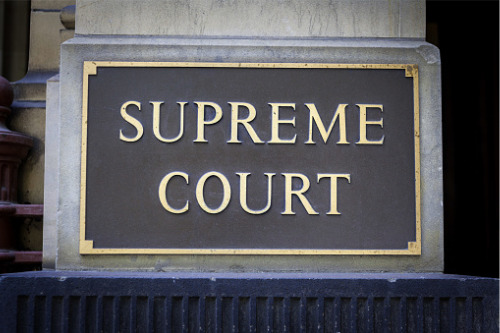 And so it begins. Lawyers representing the Insurance Council of Australia (ICA) have submitted pleadings to the Supreme Court of New South Wales for a combined test case tackling the application of certain infectious diseases exclusions in business interruption policies.
According to the trade body, the business interruption test case consists of two separate small business claims that were lodged with the Australian Financial Complaints Authority (AFCA) as part of the not-for-profit company's dispute resolution process. It was also revealed which insurers are taking part in the proceedings.
"The ICA appreciates that Hollard and HDI Global Specialty have offered claims to assist the whole insurance industry in reaching a better understanding of how the infectious disease exclusions in policy documents respond to the unique circumstances of the COVID-19 pandemic," said ICA in an August 13 release.
The policyholders, on the other hand, were not named but were offered thanks for their participation in the case. ICA will be shouldering their legal costs for the hearings.
Lifting the lid on The Hollard Insurance Company's decision to be involved, founder and chief executive Richard Enthoven stated: "We remain of the clear view that business interruption coverages do not cover pandemics. However, we volunteered to be part of the test case process so that the court system can clarify for our policyholders, Hollard, and the industry how to handle this important issue."
Also happy to play their part is HDI Global Specialty SE.
"As a global and prominent insurer in Australia, we take this matter very seriously and we are pleased to be able to make a positive contribution through our involvement in the agreed test case process," commented chief marketing officer Richard Taylor.
ICA, meanwhile, will be represented by Bret Walker SC, who is instructed by Clyde & Co.
"The industry wishes to have the case heard as quickly as possible, given the challenging times being experienced by the small business sector because of COVID-19, the past season of natural disasters, and the recession," noted ICA chief executive Rob Whelan.
"Most insurers have never contemplated coverage for pandemics in their policies, and did not price pandemic risks into premiums. They believe pandemic-related exclusions are appropriate, but wish to provide greater clarity through engaging a superior court process."