Can the Australian tourism industry be insured? | Insurance Business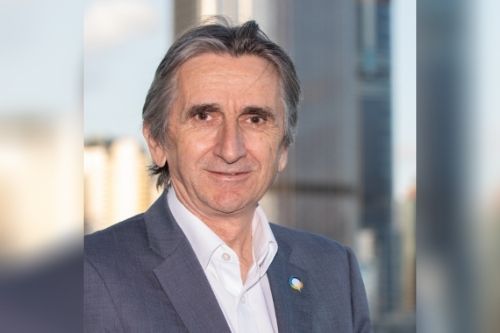 Though nearly all sectors of the Australian economy have been affected by the ongoing COVID-19 pandemic, tourism is undoubtedly one of the hardest-hit.
The general cessation of international travel, combined with internal state border shutdowns, has resulted in massive losses for the industry. According to research from Tourism Australia, $33.7 billion of potential revenue was lost just in the period from January to June 2020, with the majority of this lost on domestic tourism.
"When you get to a traditional Queensland tourist hotspot like Surfer's Paradise, there's just not really that many people around," Dale Hansen, CEO of the Queensland-based Austbrokers Coast to Coast, told Insurance Business last month.
"There's been so much changing with the regulations about crossing into the Queensland border that, even though people from most Australian states have been able to enter quite easily, they're a bit hesitant to come here in case the border gets shut down again."
Read more: Are Australian insurers ready to travel again?
Daniel Gschwind (pictured above), chief executive at the Queensland Tourism Industry Council (QTIC), told Insurance Business that before COVID-19 struck, QTIC had already decided that "insurance issues would be a top priority for us in 2020."
Though these plans were delayed by the pandemic, the continuing rise in insurance prices for many Queensland-based tourism businesses has seen QTIC announce a new project that aims to identify the specific issues concerning this kind of insurance both in the state and across the broader country.
A growing number of our members, which include hospitality businesses, travel companies, hotels and more, had told us that their insurance premiums were seeming to increase dramatically," Gschwind said.
"In some cases, these prices increased twofold, even threefold, and left many businesses in an extremely difficult position – they couldn't afford to pay for the insurance cover, but their businesses couldn't keep functioning without it."
Though the issues that come with obtaining affordable property insurance in regions like Far North Queensland are relatively well-known at this point, another type of insurance that has seemed to increase in price dramatically for some tourism companies is public liability, according to Gschwind.
"Some businesses had to curtail the variety of activities that they offer, as things like rope walks, abseiling and horse riding became too expensive for them to get the necessary cover and protection for," he stated.
Gschwind added that QTIC recognises that a number of factors have caused insurance companies to have greater exposures and that the council is "looking to work together with government regulators and insurers to find solutions that work for all parties involved."
Read more: QTIC reveals project addressing tourism insurance issues
In the view of Jonathon Ross (pictured below), tourism account director at JMD Ross Insurance Brokers, premium increases in the tourism industry appear to be largely a result of capacity restrictions.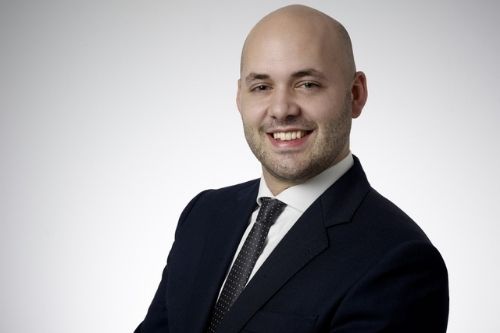 "It's not so much that liability rates are going up for tour operators, but instead that hardening of the market and restriction of capacity have reduced the number of insurers that could previously offer the coverage," he said.
"Many leisure underwriters have thought that premiums for high-risk tour activities needed to increase for some time and have now been validated by the removal of low-cost insurance product for this niche industry."
Ross added that "more international reinsurers beyond just Lloyd's are pulling back and are tightening their capacity offering, and, as a result, much of the cheaper tourism insurance products that were once available don't really exist anymore, as the low-cost underwriting agencies struggle to keep their book together and make significant restrictions to their appetite."
In his view, proper risk management and investment in safety equipment and upgrades are key for high-risk tour operators.
"It is not impossible to cover high risk tourism activities, but there's definitely been, and will continue to be, an increase in premiums for high-risk activities like quad bikes and white-water rafting," Ross noted.
"For a company operating in this space to be covered, they would absolutely need to have a really good business case and capital to front increased premiums. This will unfortunately have a big impact on smaller, high risk tour operators whose cash flows have already been devastated by COVID-19.
"Individual high-risk placements are difficult for underwriters to consider at present, but they appear more amenable to making a case to their reinsurers if they can promise higher placement numbers with specific safety protocols in place."
For John Lewis, wholesale manager at Maroochydore-based AIB Insurance Brokers, his company's decision several years ago to forgo insuring businesses related to adventure tourism activities such as quad bike and jet ski riding has proved to be a very smart choice.
Lewis told Insurance Business that AIB's tourism operator insurance scheme, which is supported by QBE, has continued to attract new clients as competitors have dropped out of the market.
"Premiums might be a little bit higher, but we've managed to retain our tourism clients and bring many more on-board," he said.
"It's clear to us that the appetite is still there."