Caring for Indigenous Australians during a crisis | Insurance Business Australia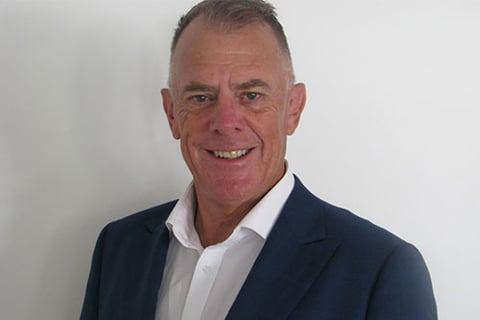 When the coronavirus hit Australia, states and territories were quick to close their borders to protect their citizens. However, the move left Indigenous Australians even more vulnerable.
Peter Smith (pictured), managing principal at Insurance Advisernet, says the lockdowns added many complex obstacles for First Nations people in terms of meeting their insurance needs.
"We're doing a lot of work with Indigenous communities around Australia and they have obviously found it quite difficult in the current environment," he conceded. "Indigenous business is not something that's on many insurers' appetite lists anyway, so with the introduction of COVID-19 and the hard market conditions, finding solutions for Indigenous communities has become incredibly difficult, so we're working very closely with them when we can."
Read next: "We have a brilliant Indigenous population": Broker tells government to listen to First Nations
Travel restrictions meant that Smith and his team were no longer able to visit Indigenous clients in person, especially those in remote Northern Australia.
"We've been unable to visit them in person and they're not all IT savvy, they don't all have the technology to enable us to communicate on Zoom and the like," Smith added.
"It's been a challenge and the Indigenous industry sector is probably going to struggle for some years because in a hard market they're difficult to insure anyway. In the current market, and thinking about what the future's going to look like, it's going to become incredibly difficult for them.
"Even if they were able to source their own insurance online, if they simply put in their postcode, they would be declined because of their location," he continued. "They need someone with some knowledge about how they operate, what they do and their peculiarities to be able to work closely with a provider and insurer to design a product that is going to be able to provide the cover that they need."
What makes the issue even more challenging for Smith is that the insurance market is not "lining up to underwrite for Indigenous businesses."
"I'm not saying they're being prejudicial in any way but it's just a fact of life that some of these are in remote parts of Australia and the cost to do things in these communities are enormous," he said. "If there's a repair bill, if there's damage to the building – the cost for labour and the transport of materials is 15 times what it might be in a regional or city area."
Smith believes Indigenous Australians have a "wonderful product to sell" and that they do it "incredibly well". However, they can't operate without public liability cover – an already notoriously difficult product to secure, especially for tourism.
Read next: Public liability withdrawal leaving tourism operators vulnerable
"Getting insurers to insure just the liability exposure for the tourism industry is becoming increasingly difficult and we're quite often having to go to the Lloyd's market to get those covers in place," he said.
"Indigenous community businesses around Australia are involved in manufacturing, they're involved in retail and obviously in that tourism space – they're quite diverse in what they do."
Smith believes Indigenous Australians are very educated in how they conduct their businesses. For him, it's a reward to serve these communities because they "appreciate good advice" and really "appreciate personal service" due to their remote location.
"For them to have their insurance broker visit them once or twice a year in these very outback areas is very pleasing for them," he continued.
"Being contactable and being in touch with them and getting to as many of them as possible despite the travel restrictions is probably one of the main ways we can support them during these testing times."